Are you having trouble deciding what to wear for your upcoming vacation? Let us provide some helpful advice to help you narrow down your choices. When selecting your vacation attire, there are some important factors to consider. Above all, comfort should be your top priority. It's crucial to avoid clothing that might cause discomfort or chafing, as this could put a damper on your vacation mood.
In addition, breathability is another crucial factor. You'll look and feel your best in the heat by choosing breathable fabrics that keep you cool. Conversely, wearing materials that aren't breathable can leave you feeling sweaty and uncomfortable after a strenuous day of touring. Finally, versatility is key when it comes to holiday clothing. Choosing pieces that can be easily mixed and matched can help you pack less while still offering plenty of outfit options.
Finding clothing that meets all of these requirements can be tricky, but Flycurvy is here to help. We've compiled a list of the 9 best plus size vacation tops for your vacation. Check them out and choose the one that best suits your needs. We're confident that our selection will exceed your expectations.
❤️1
(Grey / Teal Green)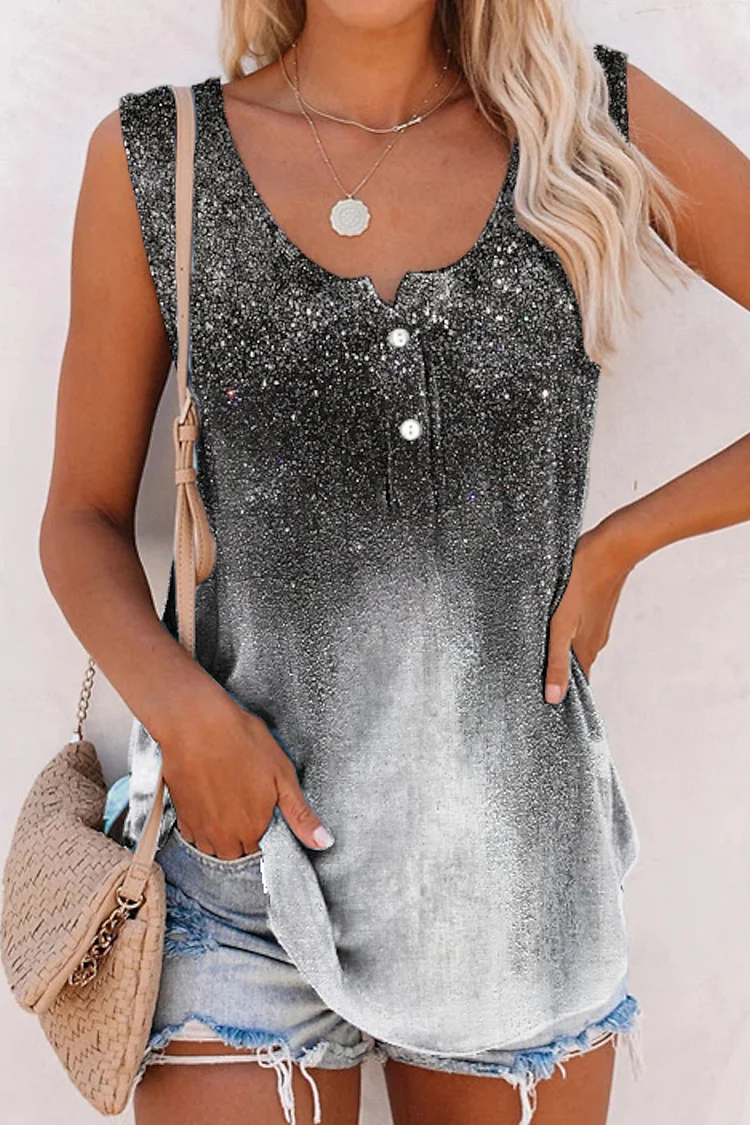 BUY IT NOW ! $16.99 (Save $10.00)
We can't gloss over the plus size cute vacation top. It can showcase your collarbones and give the appearance of a slimmer silhouette. The gradient print adds a modern touch to the comfortable top and elevates it from basic to luxurious. To top the look off, just add shorts and accessorize with a necklace. The result will be a casual-cool outfit that takes you through a day of sightseeing.
❤️2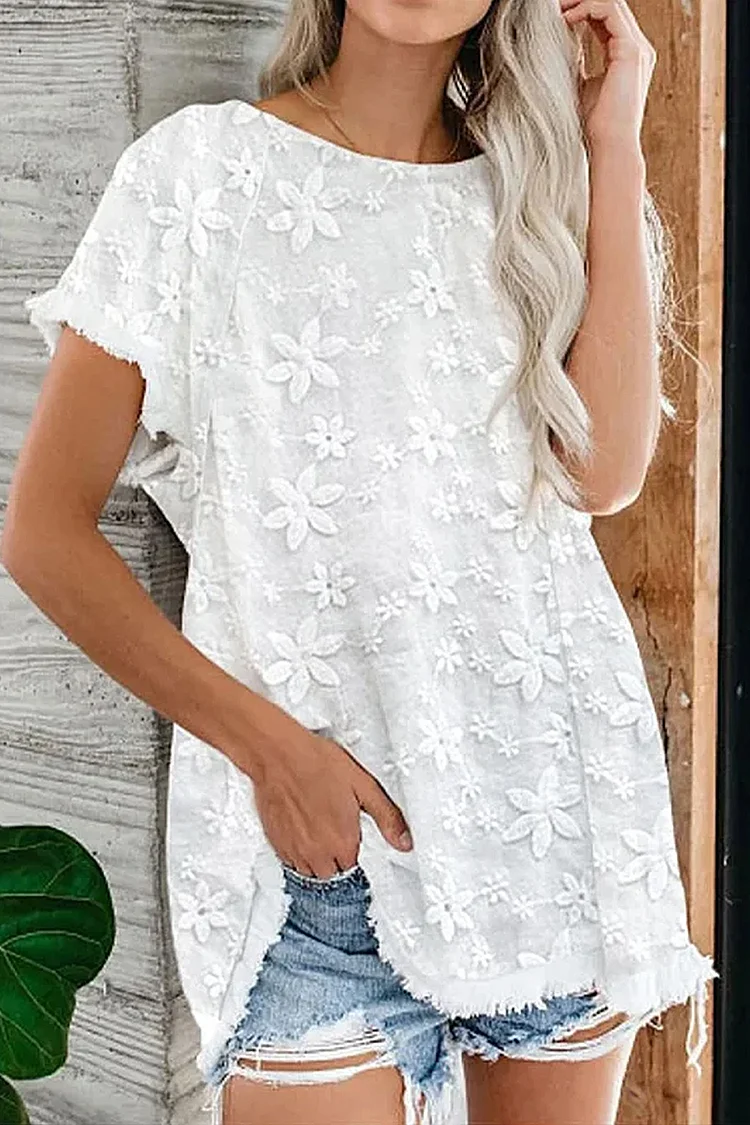 BUY IT NOW ! $22.99 (Save $10.00)
The plus size blouse exudes a relaxed vacation vibe, making it the perfect option for vacations. The blend of cotton and linen fabrics will keep you from overheating on hot and humid days. The frayed edge embroidery adds a playful and feminine touch to the top and elevates the overall aesthetic. Additionally, the neutral color makes it easy to pair with anything, from bold colors to solid pants.
❤️3
(Multicolor / Blue)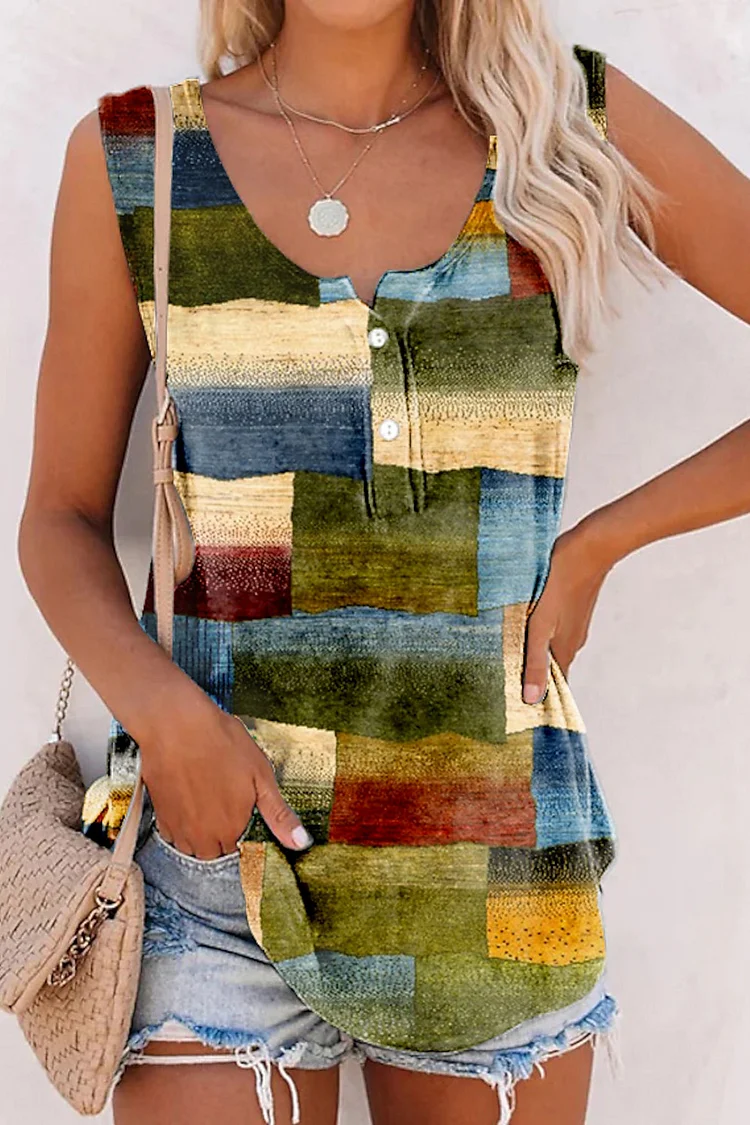 BUY IT NOW ! $16.99 (Save $10.00)
Dive deep into the multicolor trend with this plus size tank top! It's the perfect addition of color to your vacation wardrobe. The eye-catching color-block detail brings a fashionable flair to the vacation top for hot weather, making you the center of attention. The ultra-soft fabric feels like a dream to wear, guaranteeing your comfort all day long.
❤️4
(Black / Purple / Red Wine)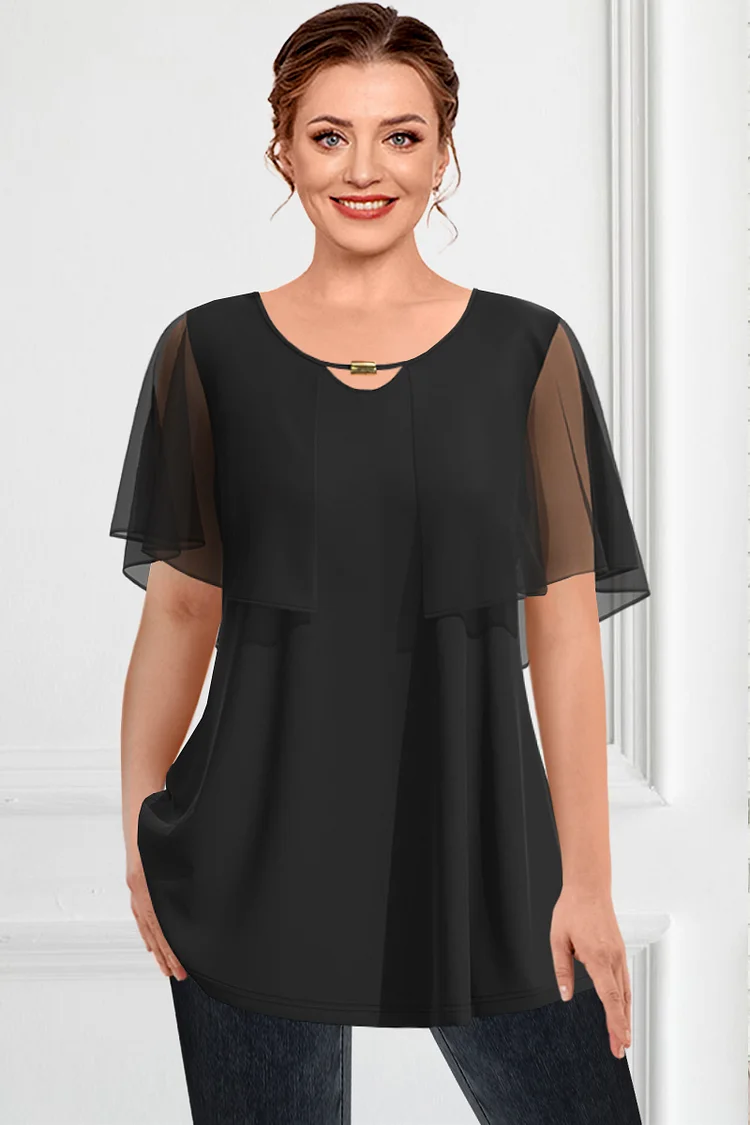 BUY IT NOW ! $23.99 (Save $10.00)
We're beyond obsessed with this plus size royal blue top! There's so much to love about it, from the breathable chiffon fabric and lovely flutter sleeves to the special cut-out design and double layer. This stylish vacation top can easily be paired with jeans and accessories to achieve a dressy, vibrant, and stunning look that will definitely turn heads on your vacation.
❤️5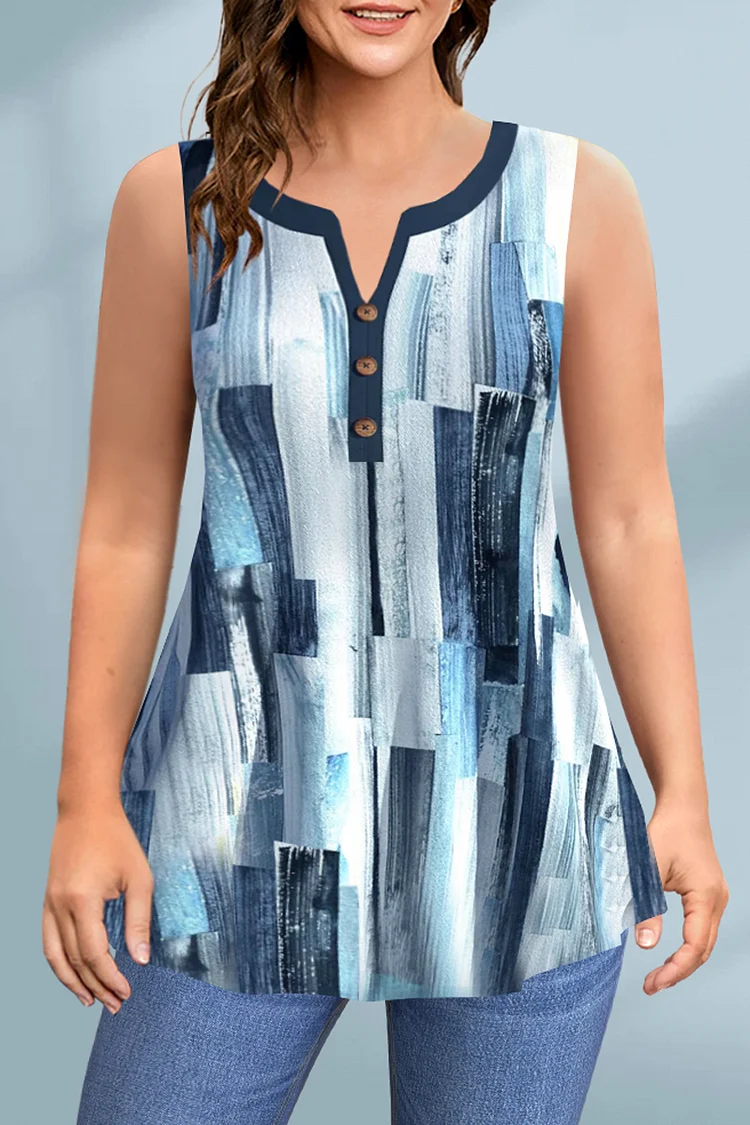 BUY IT NOW ! $16.99 (Save $10.00)
When you're headed off on vacation, try this plus size blue button top that will put you in the mood for sightseeing. The split neckline can elongate your neck, while the oil print adds some visual interest and allows you to express your individuality. Additionally, the trendy vacation top's color can complement your skin tone and make you look your best when simply styled with jeans.
❤️6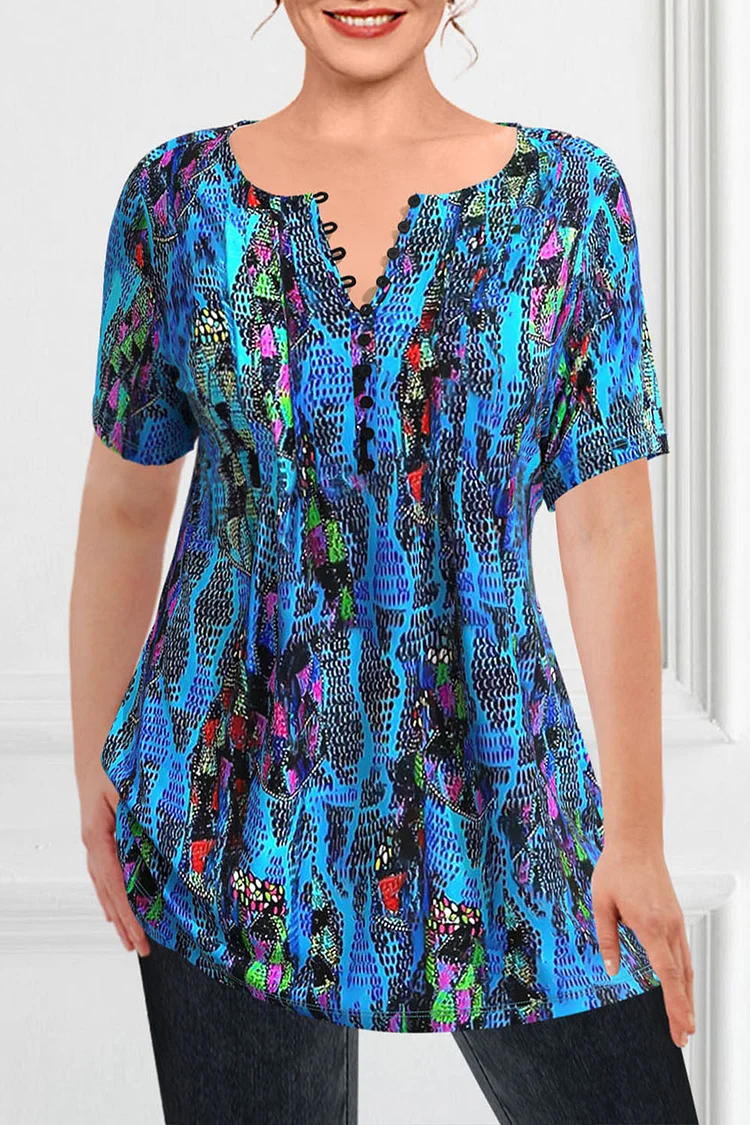 BUY IT NOW ! $15.00 (Save $14.00)
The plus size blue blouse is comfortable enough to survive scorching-hot vacations. The colorful geometric print gives a distinctive feel to the top and makes it stand out in a sea of other tops. With the decorative button, you can adjust the neckline and show off skin to your preference. Plus, the lightweight fabric allows for easy packing in your suitcase.
❤️7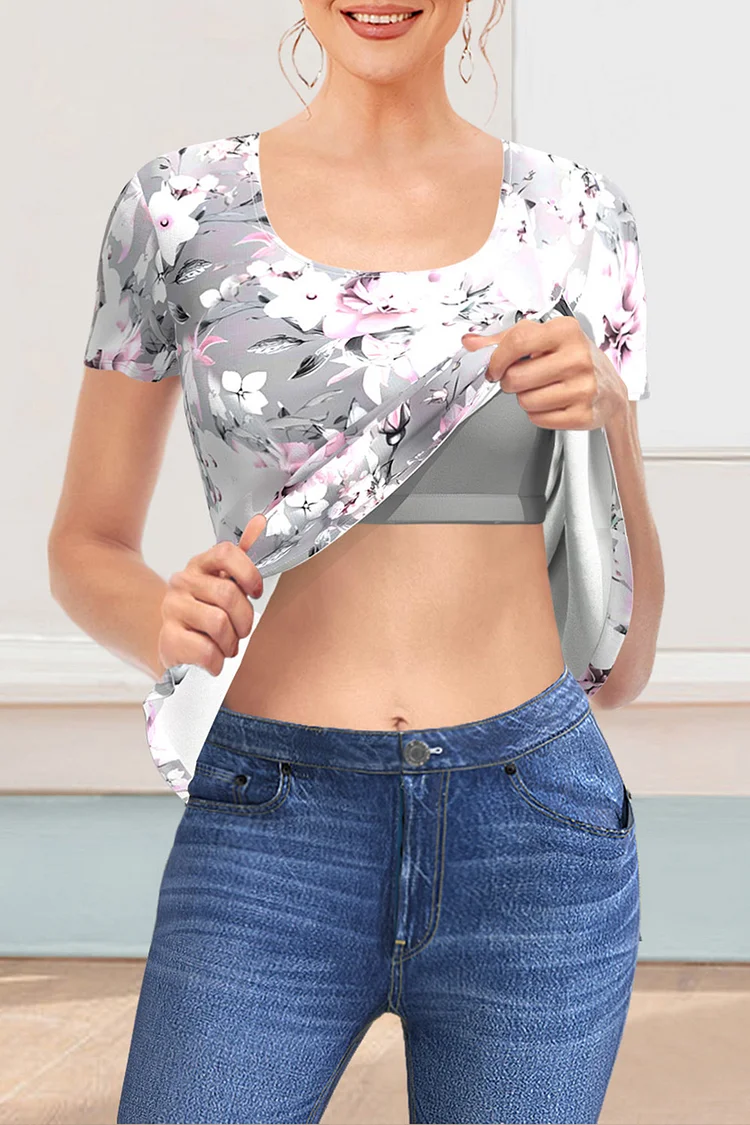 BUY IT NOW ! $22.99 (Save $18.00)
The plus size blouse with a built-in bra is a perfect blend of style and practicality. Wearing a normal bra can cause discomfort and stress on your breasts. With this shelf bra top, you can avoid the hassle and feel comfortable throughout your trip. The built-in bra can create the appearance of well-rounded and lifted breasts, giving you a streamlined look without any lumps or bulges. Additionally, the floral print adds a sweet hint to the breathable vacation top and makes you look more refreshed and youthful.
❤️8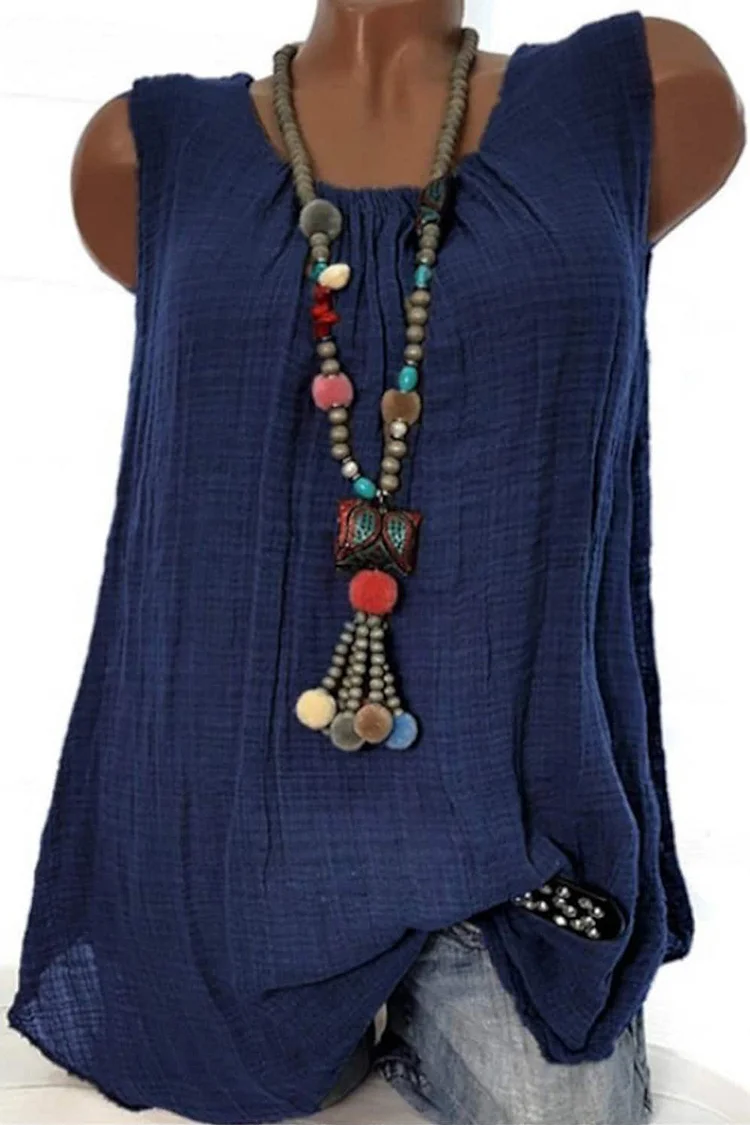 BUY IT NOW ! $16.99 (Save $8.00)
This plus size linen tank top is an excellent solution to any fashion dilemma and a go-to piece for any type of vacation. The loose fit provides maximum comfort and helps to conceal any areas you may not feel confident about. The pleated design not only flatters your figure by hiding any imperfections but also adds a stylish touch to the lightweight vacation top, taking it up a notch.
❤️9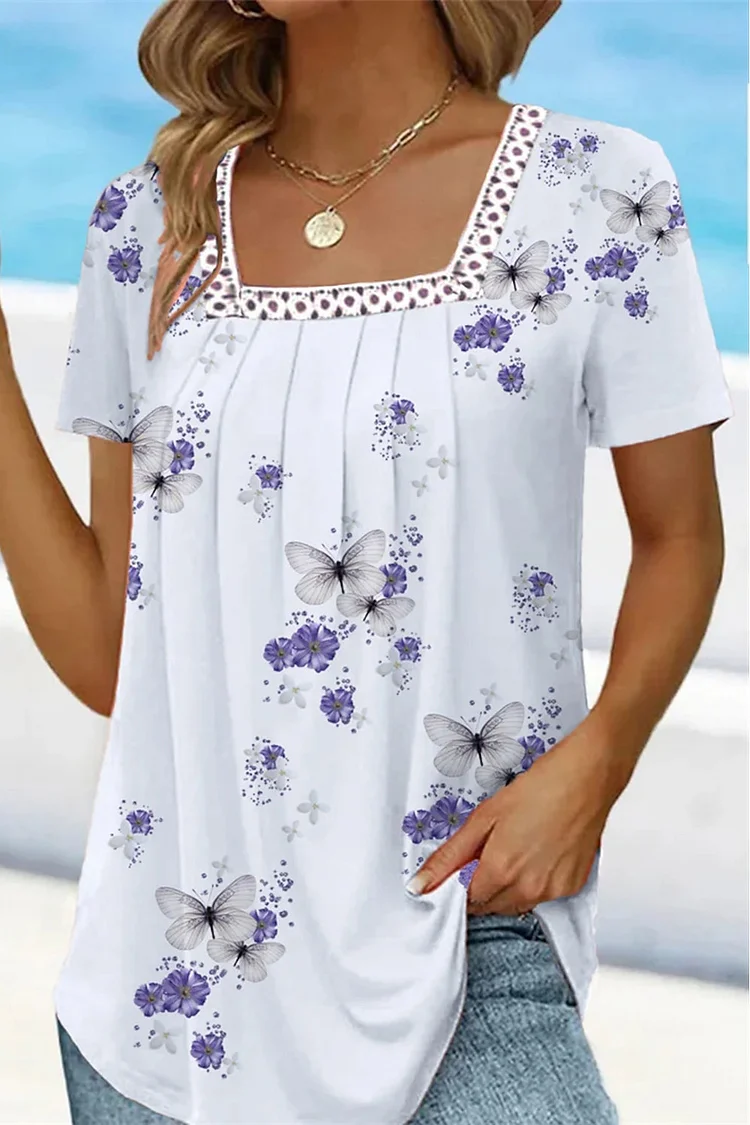 This plus size white top is a timeless wardrobe staple that you can rely on for your vacation. The square necklace draws attention to your collarbones and the length is just right to conceal any flaws in your hips and waist, giving you a slimmer appearance. Additionally, the butterfly print and the crinkle chest give the top a contemporary and romantic touch.
Final Words
If you want to stay comfortable during your vacation, we recommend choosing one of the vacation tops for travel mentioned above. Made of comfortable and breathable fabrics, they can keep you cool and provide a nice fit without restricting your movement. All of them have a casual yet stylish vibe that is sure to elevate your mood and fashion game. So grab one of these tops for a chic look on your vacation!