Feeling unsure about what to wear to important occasions like bridal showers, cocktail parties, or weddings? You're not alone! Many people find it daunting to pick out the perfect outfit for formal or semi-formal events, where dress codes can be strict and require specific colors, lengths, and styles. But don't worry - Flycurvy has got you covered! We've put together a list of 10 stunning dresses that are perfect for any black-tie event, from embroidery to floral and lace. These formal gowns for women will effortlessly give you an elegant and formal look that accentuates your beauty.
And when it comes to styling, you can't go wrong with a pair of heels and some statement jewelry. Plus, you won't have to break the bank, as Flycurvy is committed to offering affordable yet high-quality dresses. Keep scrolling to explore our wide range of plus size formal dresses and find the perfect one for your next special occasion.
❤️1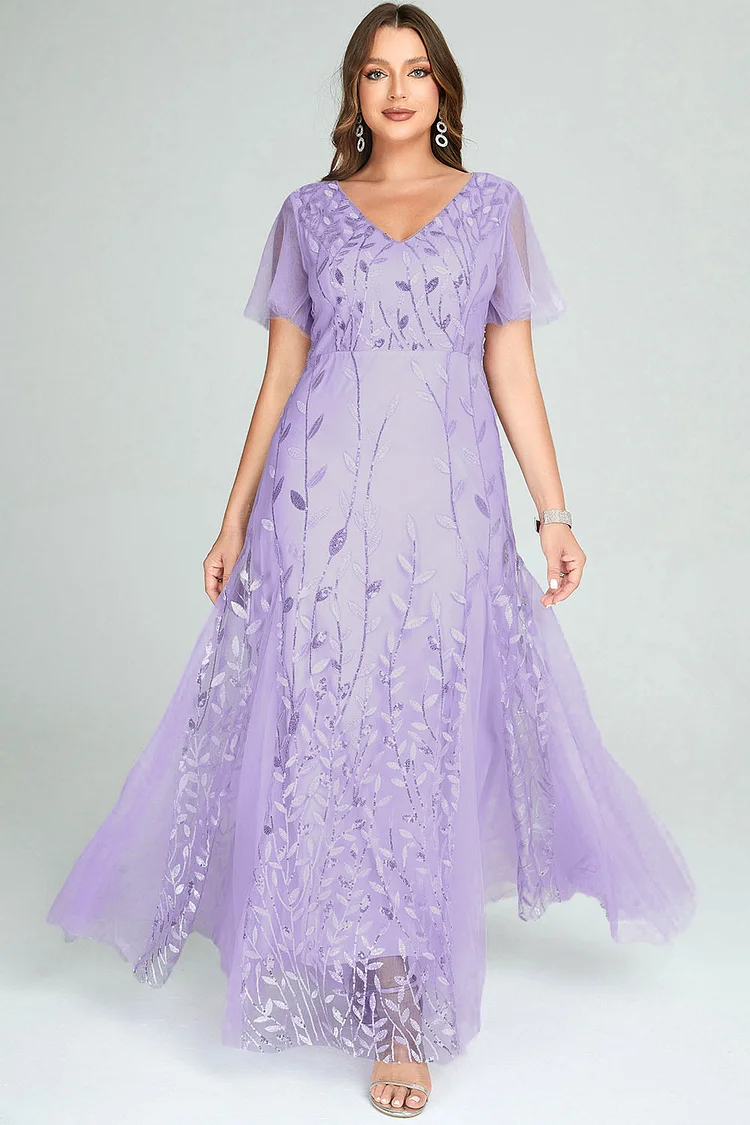 BUY IT NOW ! $66.99 (Save $10.00)
You can always count on the plus size formal maxi dress, which features breathable mesh fabric, a stunning design, and a romantic feel. Beyond that, the embroidery and ruffle hem adds a touch of luxury and femininity to the dress and enhance your overall look that's sure to demand a second look.
❤️2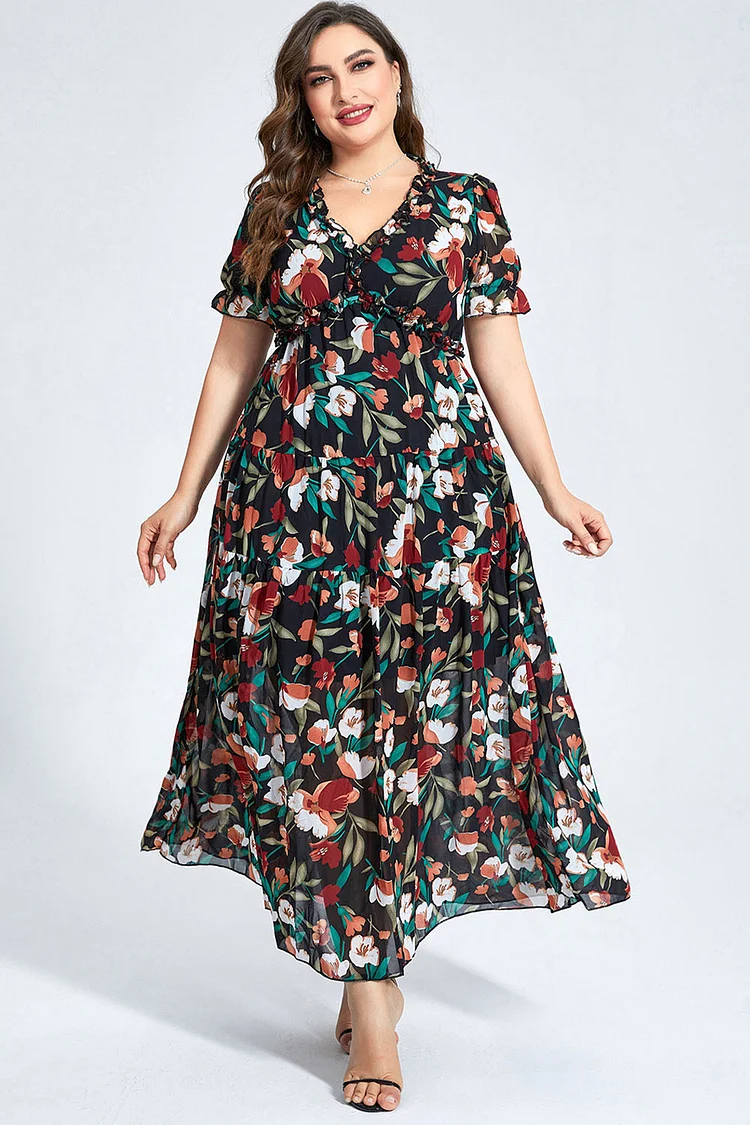 BUY IT NOW ! $39.99 (Save $7.00)
The plus size black formal dress is worth adding to your shopping cart as it's the best way to keep up with the latest trend. We don't even know where to begin when it comes to talking about the benefits of this dress, from its soft chiffon material, curve-hugging waist, trendy floral print, and flattering v-neckline.
❤️3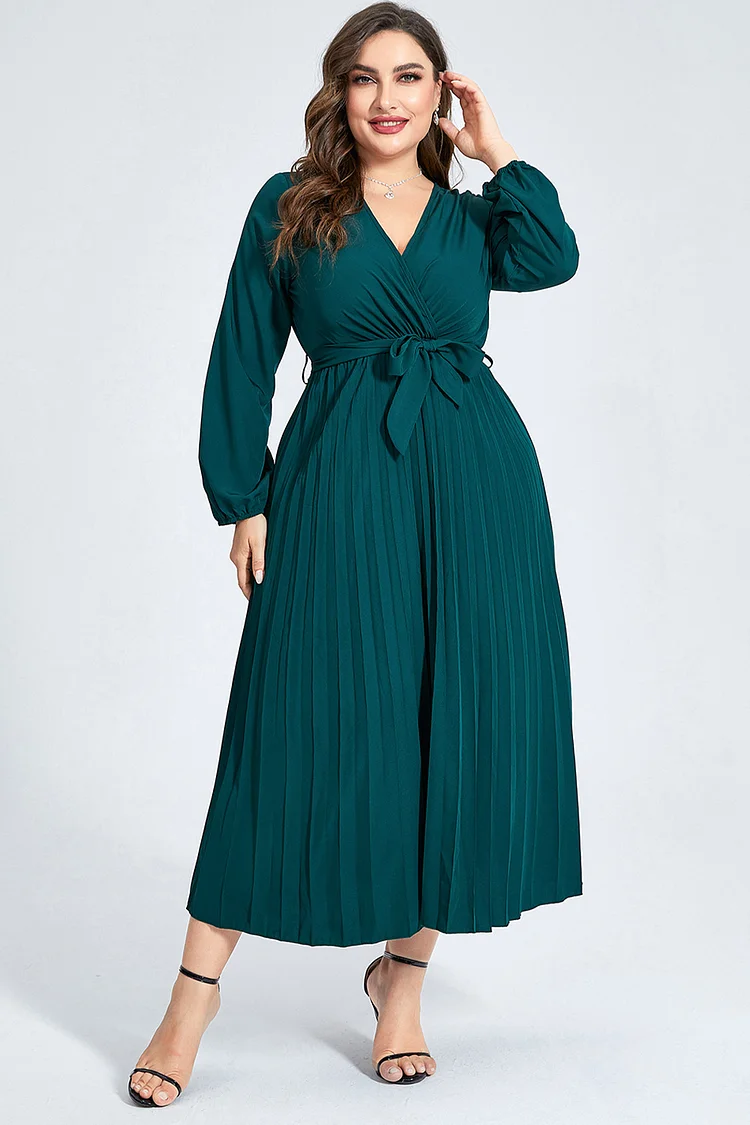 BUY IT NOW ! $39.99 (Save $7.00)
We absolutely adore the plus size midi dress for its sleek and stylish appearance and casual-formal vibe. The best part? It's budget-friendly! The dress comes with a belt that can be wrapped around your waist for a more defined look without sacrificing comfort or movement. Besides, the pleated detail can enhance the dress's visual appeal and create a more flattering appearance.
❤️4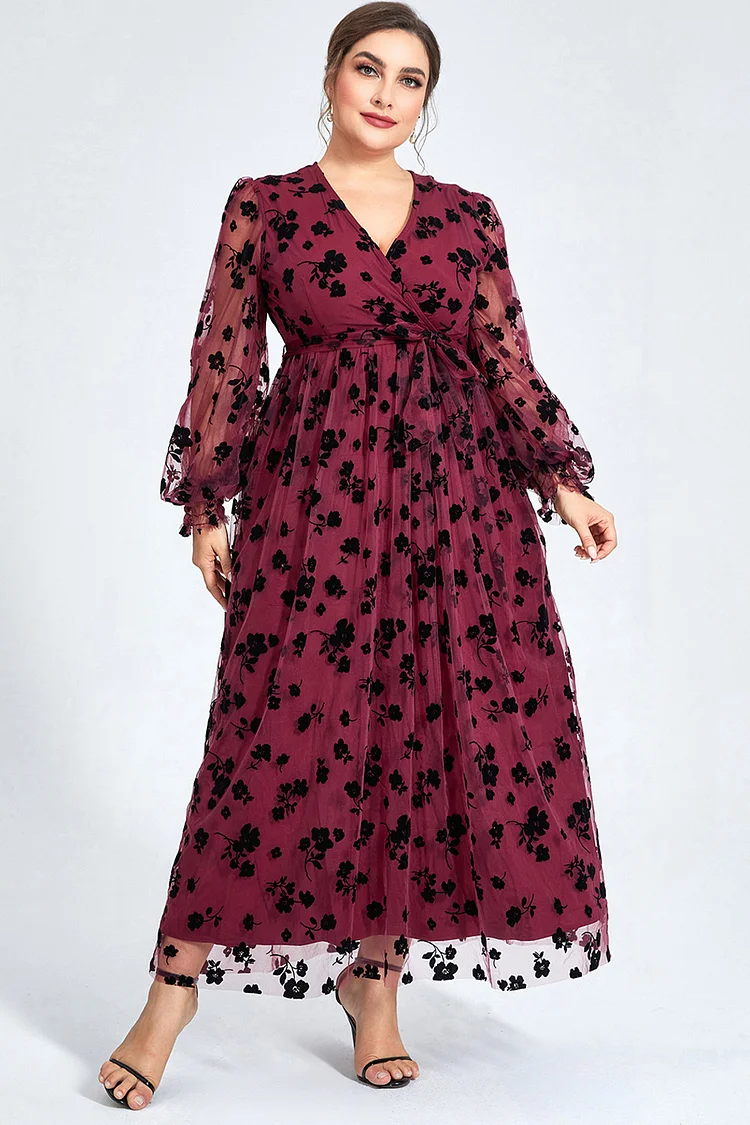 BUY IT NOW ! $41.99 (Save $8.00)
If you want to get lots of compliments at your next formal event, look no further than the plus size burgundy dress with a double-layer hem. It can keep you cool and dry even on dog days thanks to the mesh fabric. The dress's standout feature is the flocking, which adds texture, depth, and a touch of style to the design.
❤️5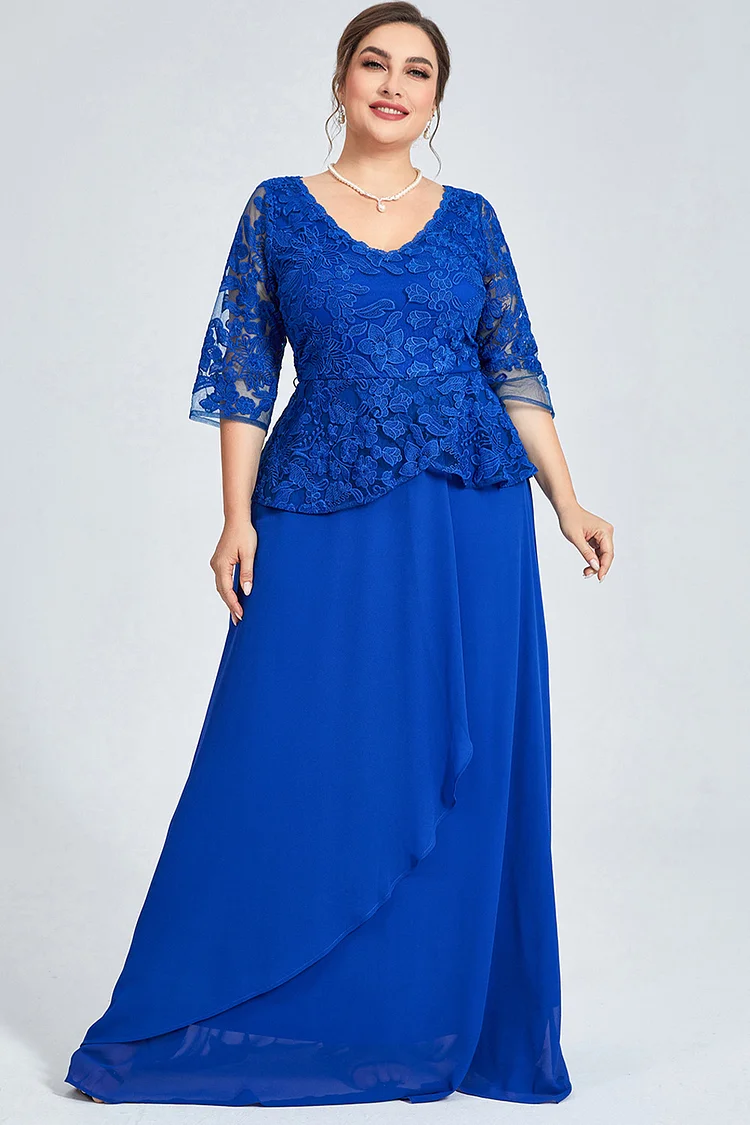 BUY IT NOW ! $45.99 (Save $9.00)
We can guarantee that the plus size blue formal dress is the perfect option for any formal and semi-formal event and everything in between from day to night. It can help to give definition to your waistline and lend an air of elegance to your overall look. Plus, it's complete with lace, chiffon fabric, and an irregular hem.
❤️6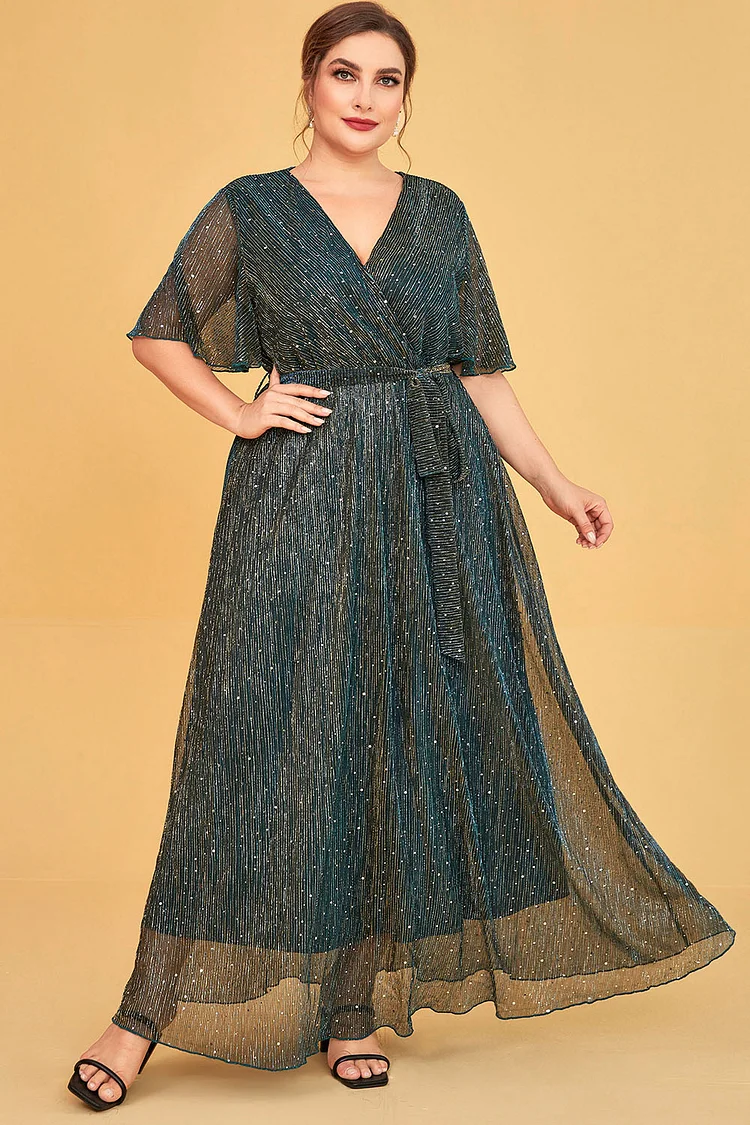 BUY IT NOW ! $42.99 (Save $8.00)
Add a touch of class to your wardrobe with this plus size formal gown, which is defined with a v-neckline, ruffle sleeves, fitted waist, and sequins. Its breezy and relaxed silhouette allows for easy movement and ventilation. This formal dress is made with lightweight mesh fabric that can keep you feeling fresh and comfortable all day long.
❤️7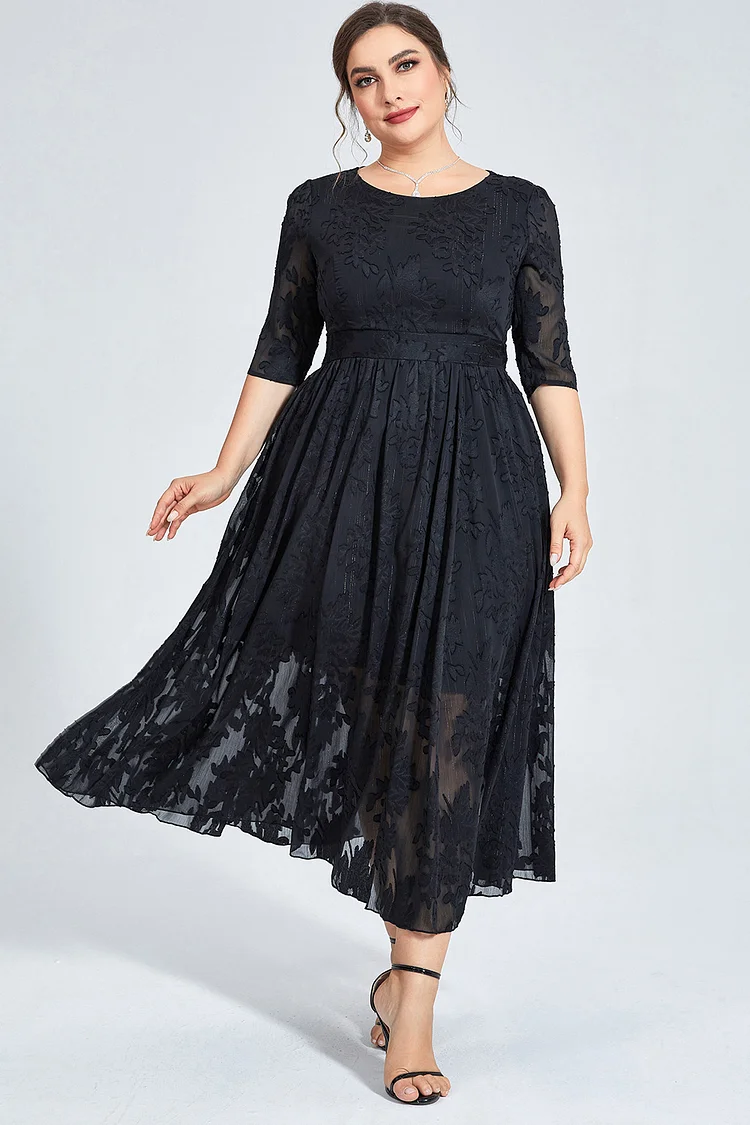 BUY IT NOW ! $39.99 (Save $7.00)
This plus size little black dress is simply irresistible and we believe it will become a staple in your wardrobe. The included belt is designed to accentuate your waist, creating a slim silhouette. The flock jacquard detailing adds a sophisticated flair to the LBD, taking it to the next level and ensuring that it can be worn again and again.
❤️8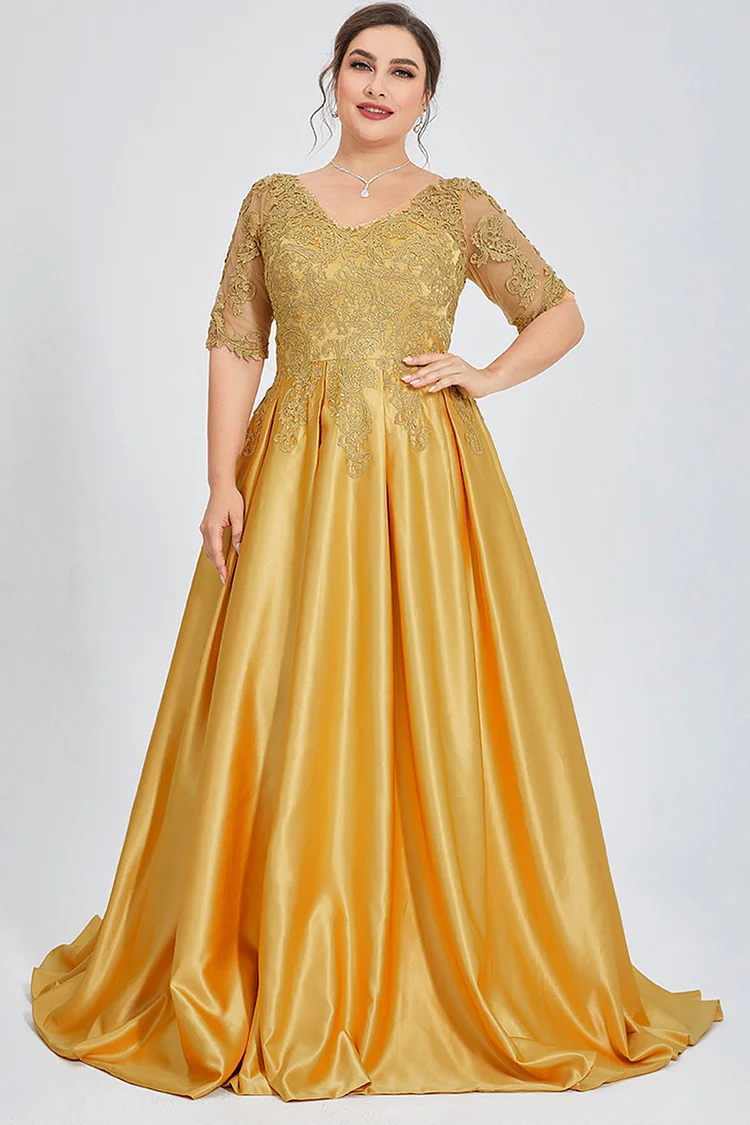 BUY IT NOW ! $57.99 (Save $11.00)
The plus size gold formal dress is going to be everything! You can dress it up with heels and accessories to create a show-stopping, royal, and sophisticated look that's bound to turn heads. The dress's super soft and smooth fabric feels like silk and allows air to pass through. Better yet, its lace detailing showcases refined elegance and luxury, elevating the overall look.
❤️9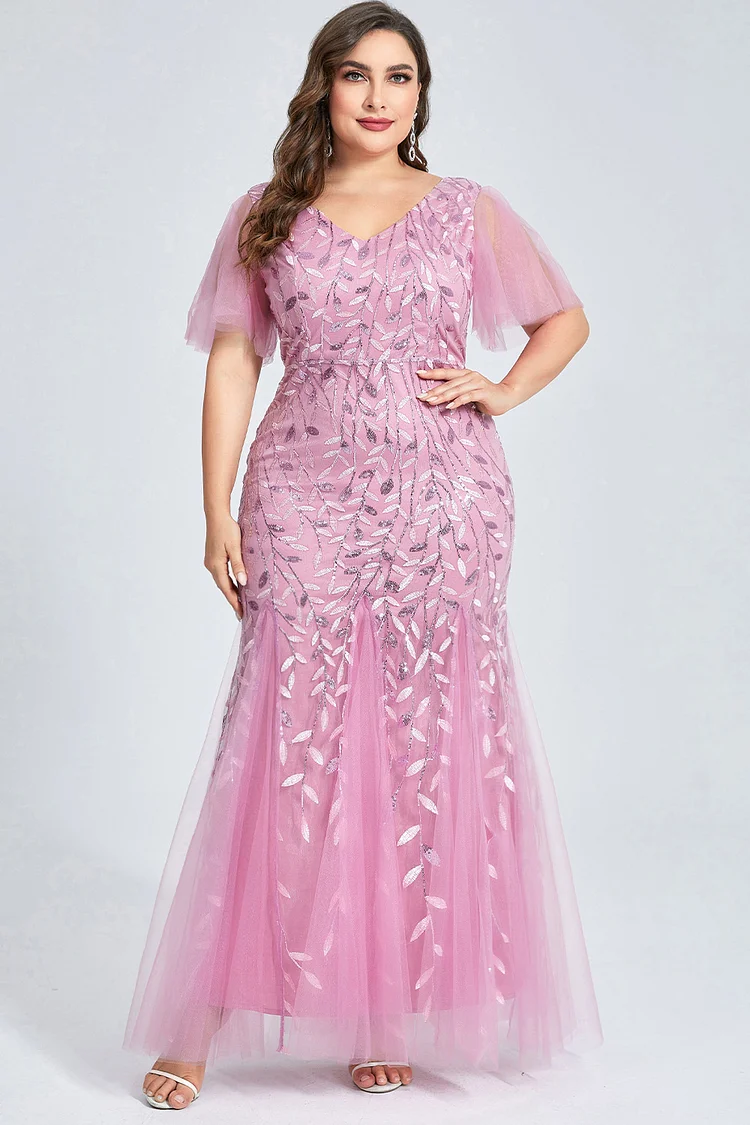 BUY IT NOW ! $66.99 (Save $10.00)
For an effortlessly winning look that's suitable for any occasion, from formal to casual, try this plus size bodycon dress. It helps to complement your natural curves, creating a flattering hourglass shape. The leaf print and sequin detailing introduce a modern and feminine vibe to the dress, making it a standout option for any fashion-forward woman.
❤️10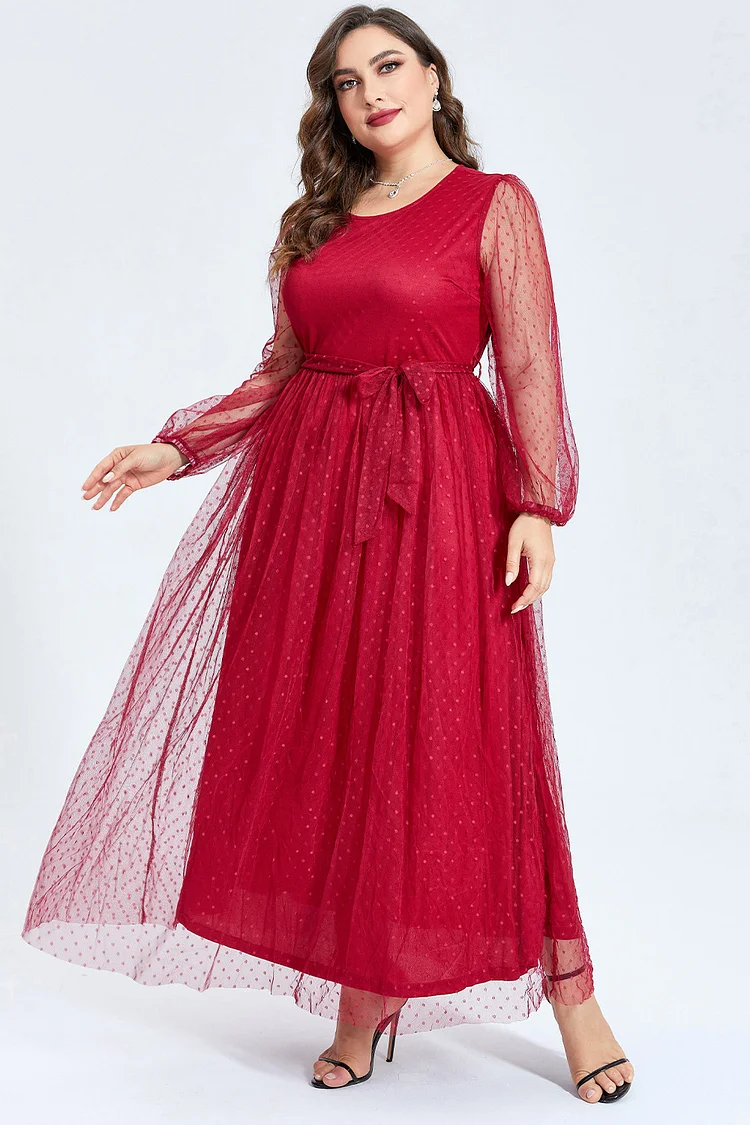 BUY IT NOW ! $39.99 (Save $9.00)
There's nothing quite like wearing this plus size red formal dress. It features mesh fabric, polka dot, double layer, tunic length, and wrapped design, making for a hot pick. With its bold hue, you'll definitely look vibrant and stylish, and become the star of the show no matter what occasion what occasion.
Final Words
We're confident that our collection of dresses can help you make a fashion statement on any formal occasion, with each one becoming a must-have staple in your wardrobe. All of our dresses are designed with soft and breathable materials that can make you stay comfortable and dry throughout the summer months. Go for the dress you love the most and get ready to dress up for any important occasion!