Looking to stay up-to-date with the newest fashion trends? Why not build a capsule wardrobe for 2023? It will absolutely simplify your dressing routine every morning and ensure that you look your best. But when it comes to a capsule wardrobe, there's much to consider, such as versatility, classic style, and budget. With these hassles, crafting a capsule wardrobe can be a daunting task.
Fortunately, you're in the right place. Flycurvy has you covered. We pick out the hottest 9 wardrobe essential pieces for you, including elegant dresses, convenient pant sets, and casual skirt sets. They are versatile enough to be worn for everyday wear and formal occasions. These pieces boast superior quality and timeless design, making them stand out from the rest.
With our collections, It will be a breeze to make a perfect wardrobe piece. Don't hesitate to explore these standout options. They deserve a place in your 2023 capsule wardrobe.
💞

1
(Dark Green / Royal Blue)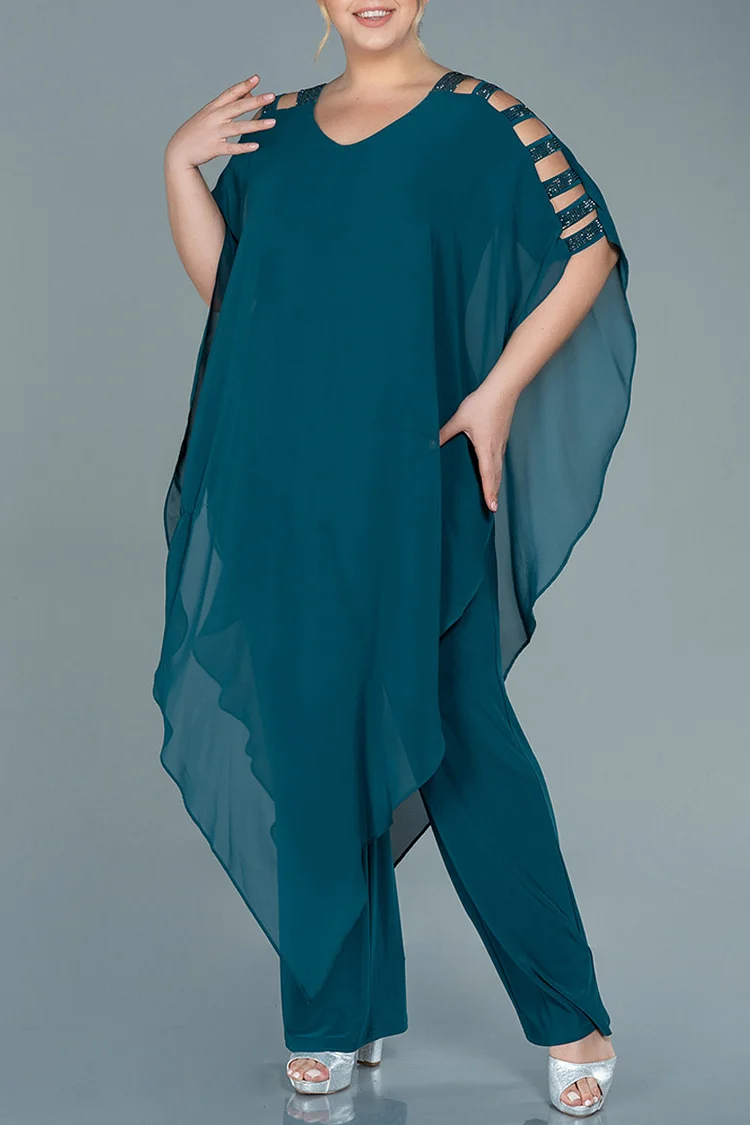 You'll want to wear this plus size green two-piece pant set over and over again. The chiffon fabric is a blessing that feels lightweight and comfortable which will keep you sweat-free, even in the heat. The flattering bating sleeves can hide your problem areas and give your appearance a modern edge.
Besides, the beaded design can add a touch of polish to the overall look. For a complete look, pair the set with heeled sandals and delicate earrings. The versatility of this outfit makes it perfect for a range of occasions, such as weddings, bridal showers, and other formal events.
💘2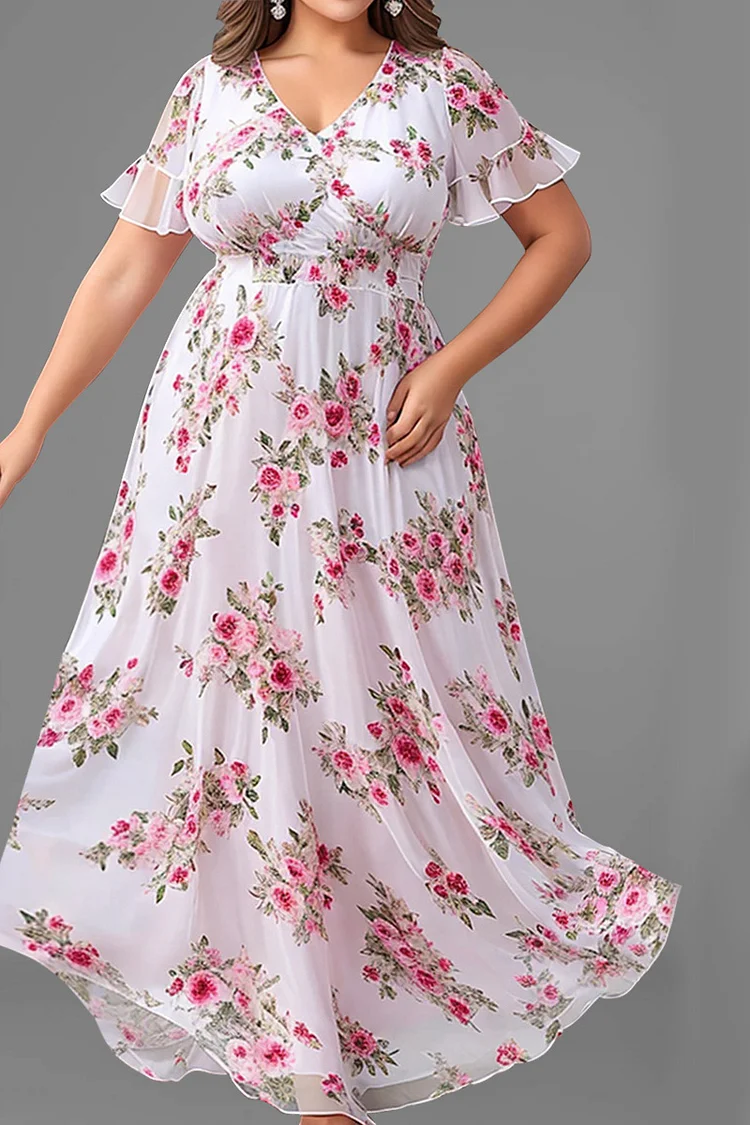 Trust us, the chiffon pink floral print maxi dress will make you shine. Its v-neckline elongates your neckline and draws attention toward your cleavage. The dress cinched your waistline for a slim silhouette. Plus, the dress gives off a feminine and chill vibe which will transport you to a floral paradise.
💓3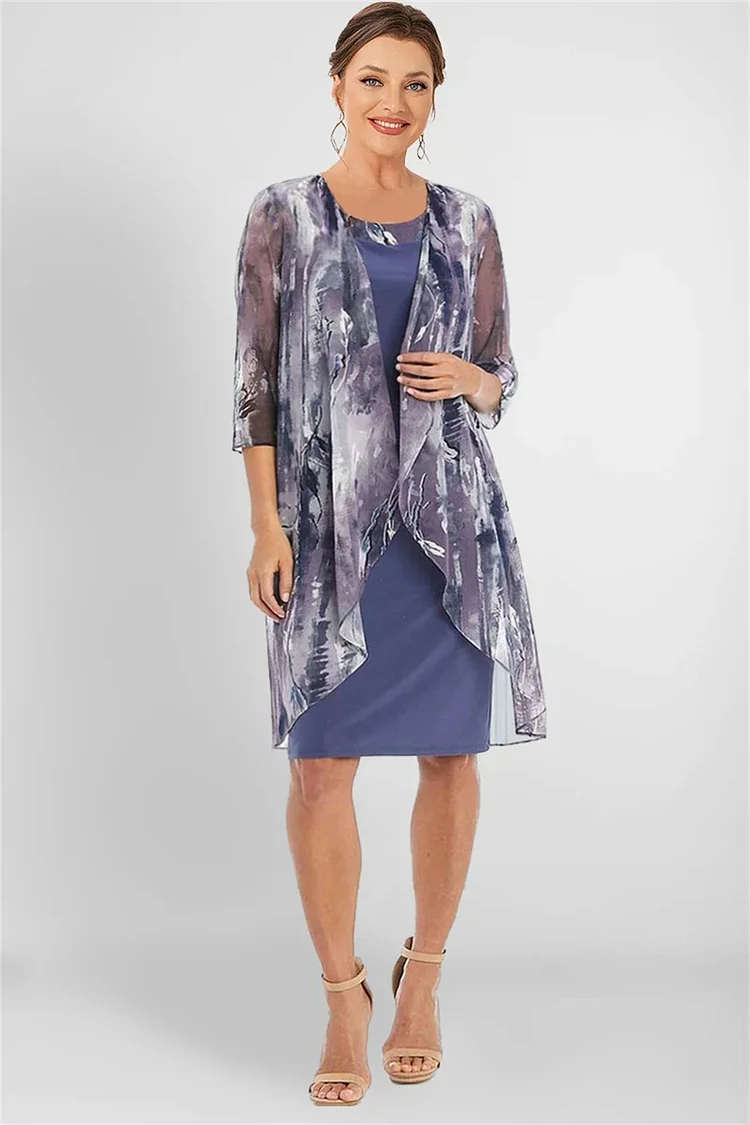 For an incredibly flattering silhouette, turn to the two-piece orchid midi dress. The mesh fabric feels silky against your skin and ensures comfort during the summer months. We recommend pairing neutral-coloured heeled sandals for a coordinated and elegant look for any special occasion, like a wedding.
❤️‍🔥4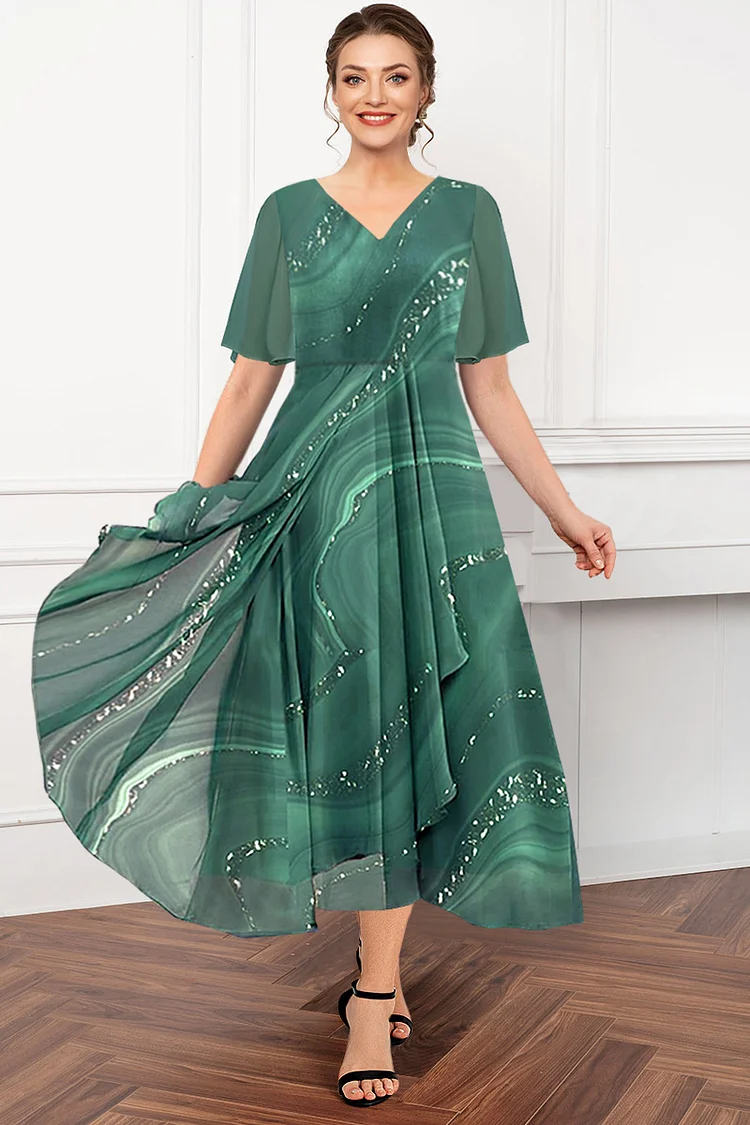 There is nothing quite as timeless as this green tea-length dress which exudes an effortlessly elegant vibe. It allows for easy movement and provides adequate coverage, so you won't have to worry about revealing too much. Pair it with the matching heels and accessories that will achieve an evening look that is suitable for nights out, or date nights.
💝5
(Stormy / Navy Blue / Blue)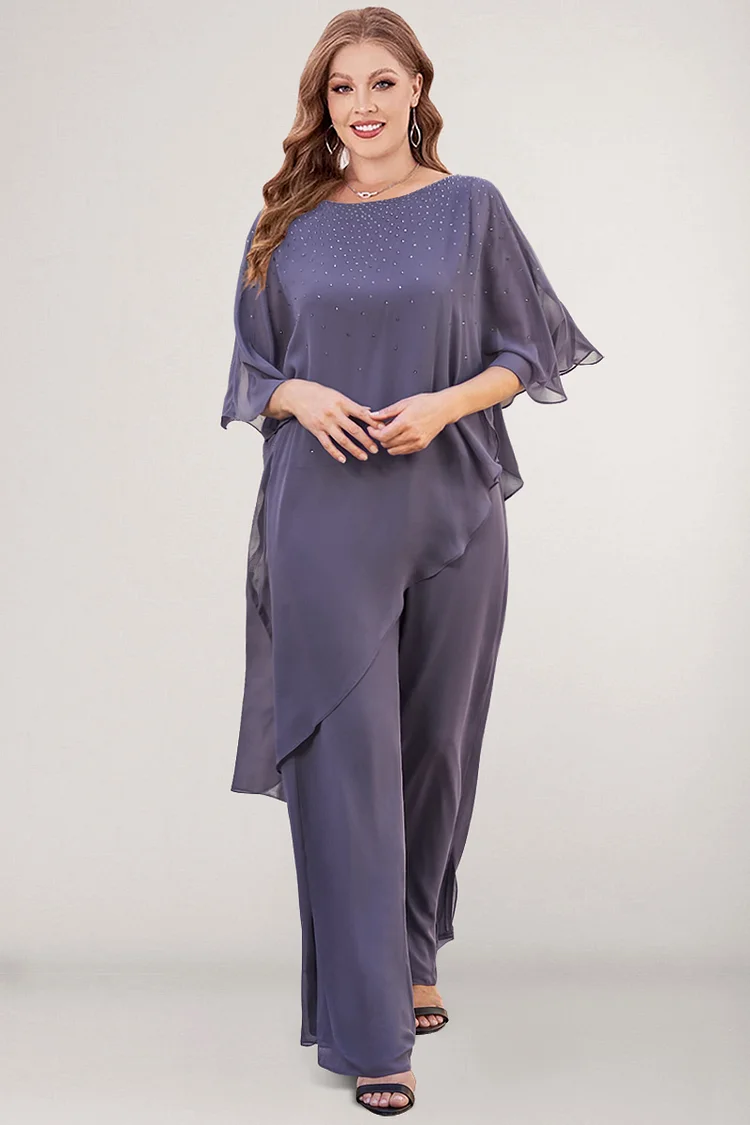 It's time to say hello to the plus size comfortable and breathable chiffon two-piece pantsuit. It is complimentary to different figures. We have a soft spot for the asymmetrical design as it infuses the pantsuit with a modern flair and has a tummy-control effect. Beyond that, the hot drilling creates a striking visual effect and makes the pant set stand out with ease.
💕6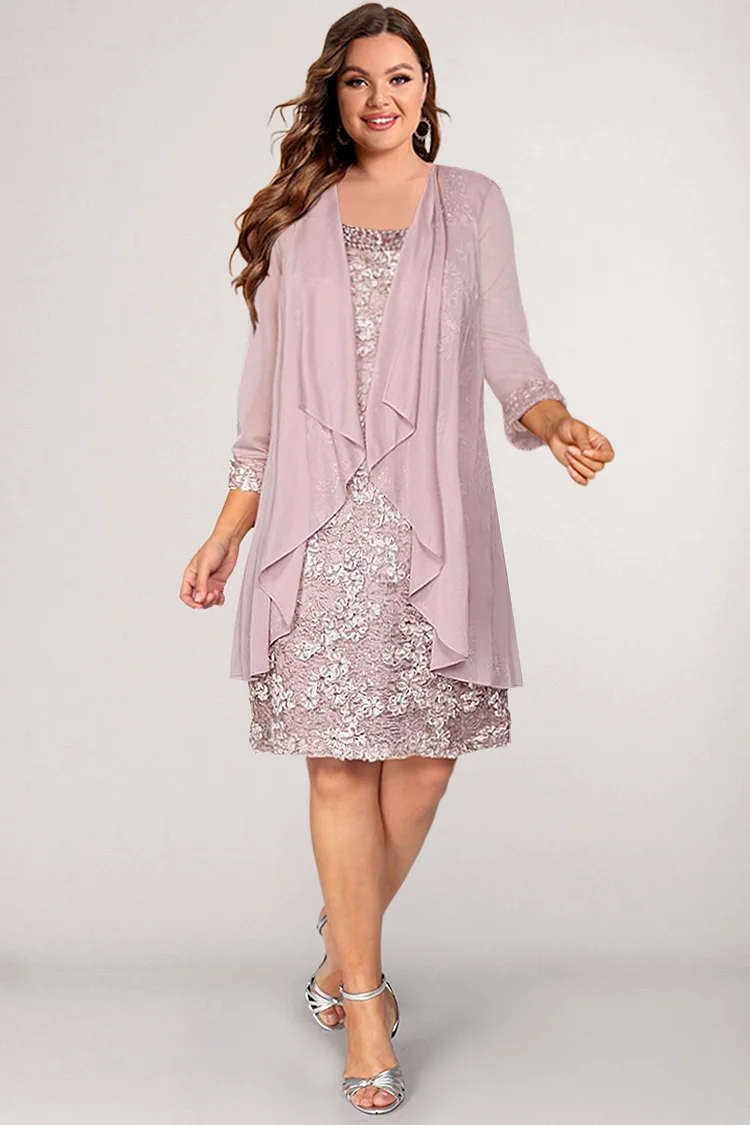 Our favorite part of this plus size pink chiffon dress has to be the lace stereo floral detail, which takes your look to the next level and makes the dress a more stunning option. To polish off your look, you can play around with a pair of heels, necklaces, and earrings. It's a cinch to steal the spotlight regardless of the occasion.
❣️7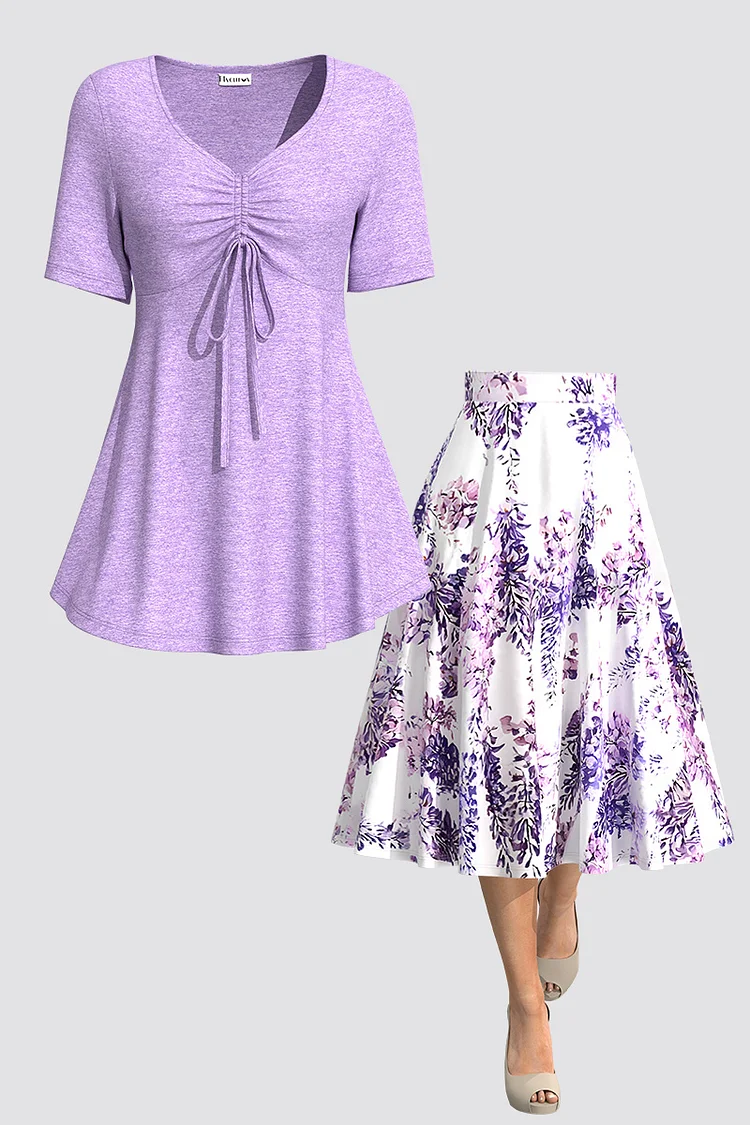 The two-piece set is serving drama and mystery. The top-featured v-neckline will give definition to your collarbones and flatter your face. The ruched and drawstring details can jazz up the look of the dress.
And the skirt highlights your waistline and enhances your feminine silhouette allowing for freedom of movement. The best part of the skirt set is that you can wear the two pieces together and separately, giving you endless styling options.
🧡8
(Set-Purple / Top Purple)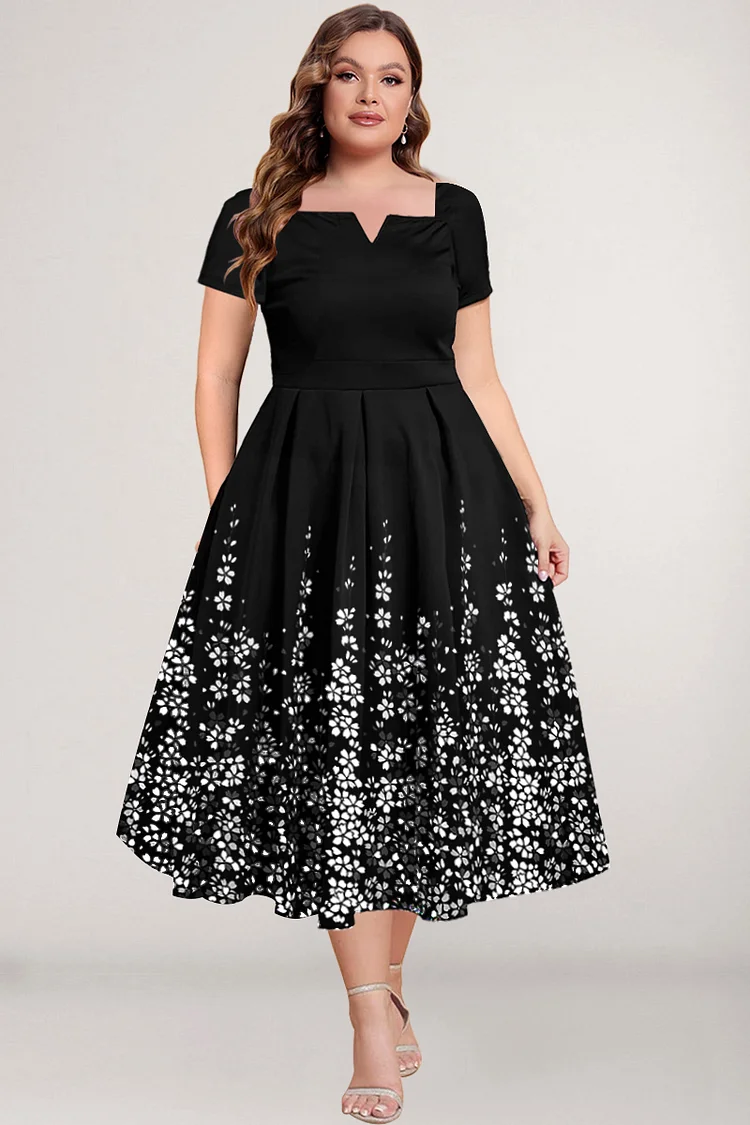 Get into the plus size black tea-length dress! It is a good bet that the dress will win you over. It sits comfortably at your waist and even out your figure for a more defined proportionate look. The ombre floral print adds a touch of glam to your ensemble, and you can enhance your look with some accessories and a pair of heels. Whether you're heading to a club, party, or prom, you'll wow the audience in this stunning dress.
💯9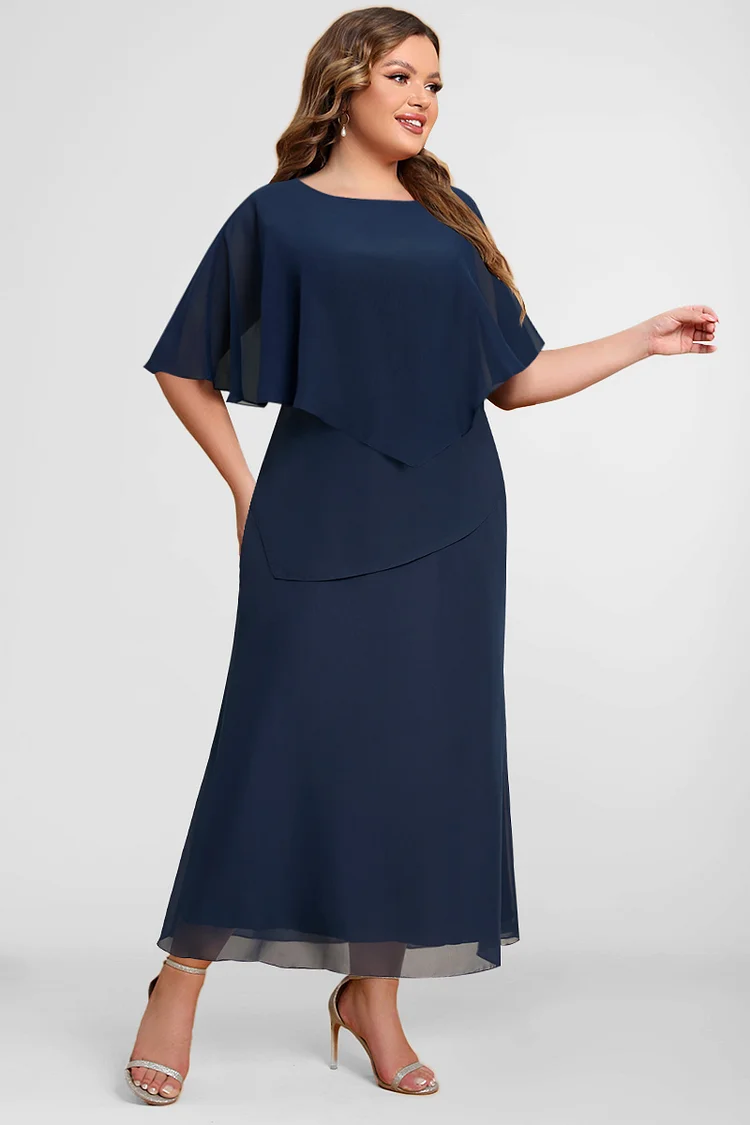 The plus size navy blue chiffon dress is a total gem. It offers a forgiving fit and helps to downplay the certain body parts that you want to conceal, like your midsection and thighs thanks to the layered design. To step up your game, the dress can even give you a laid-back look that is sure to grab the limelight.
Final Words
If you have a busy schedule and do not want to spend a lot of time in pulling together outfits for different occasions, these stylish outfits we mentioned above will be a lifesaver for you. These outfits are carefully curated to be a part of your 2023 capsule wardrobe. Wearing them will make you feel like a million dollars. So why wait? Add them to your cart now! They will