Are you juggling a busy schedule filled with demanding tasks such as grocery shopping, picking up dry cleaning, visiting the post office, and rushing to your next appointment? We all know that running errands can be an exhausting task that leaves you with little energy to consider your clothing choices.
However, choosing the appropriate outfit for running errands is crucial because it can prevent you from feeling uncomfortable and sweating excessively. To make matters worse, you might unexpectedly run into an acquaintance while running errands and end up looking scruffy and unkempt, which can leave a negative impression. By selecting a comfortable yet stylish outfit, you can turn running errands into a relaxing and enjoyable experience.
To make running errands a breeze, Flycurvy has got your back with 8 breathable tops that keep you feeling fresh and comfortable throughout your chores. Not only do these tops offer a stylish and cute look, but they also give off a casual summer vibe. These tops are easy to throw on and pair well with anything from jeans to leggings and skirts. Plus, you can wear them beyond running errands- to the office, on vacation, or even to the beach. You can even dress them up with statement pieces for a night out event.
❤️1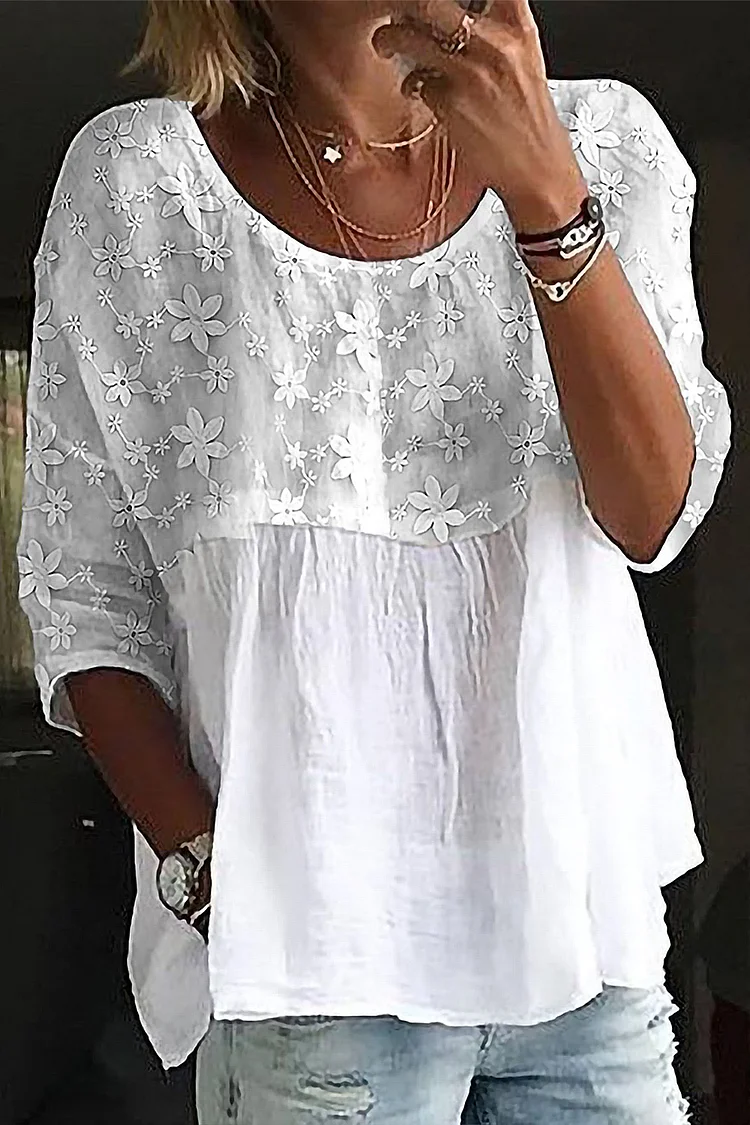 BUY IT NOW ! $22.99 (Save $5.00)
For a simple yet chic look that's perfect for your errands day, turn your eyes to the plus size white blouse. Made from a blend of cotton and linen fabrics, it feels soft and comfortable against your skin while also being breathable enough to wick away sweat in humid temperatures. Besides, the embroidery stitching detailing adds a touch of luxury and sophistication to the blouse.
❤️2
(Purple / Navy Blue)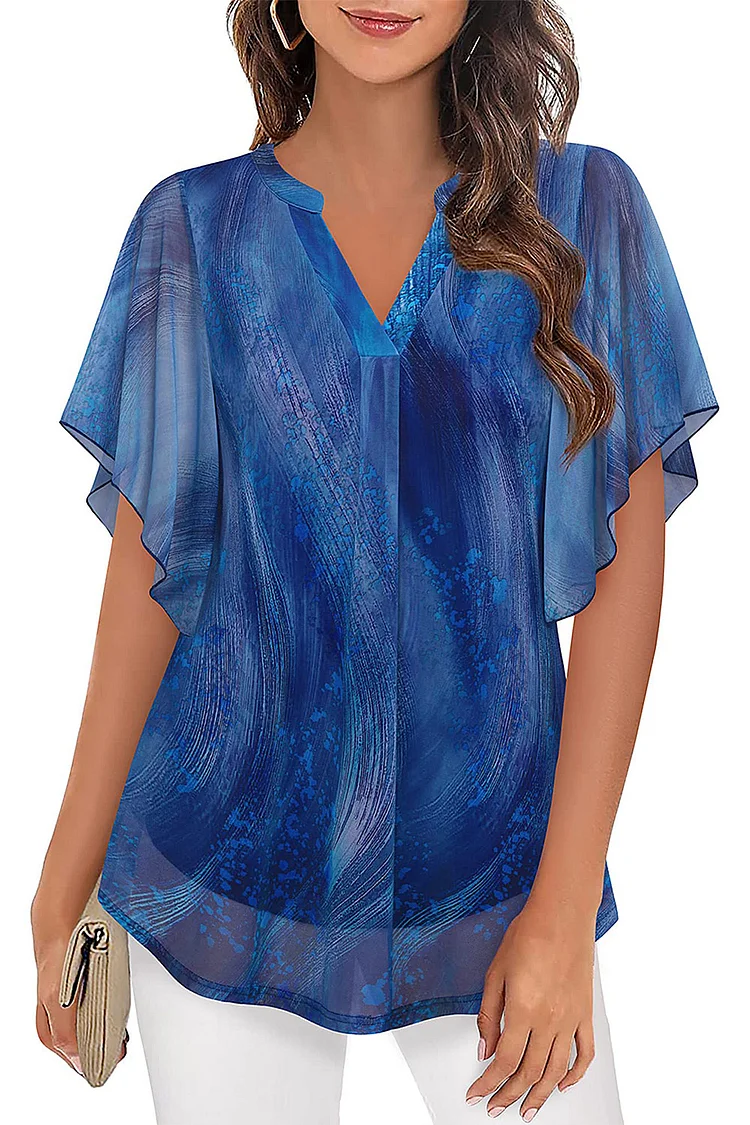 BUY IT NOW ! $28.99 (Save $5.00)
We absolutely adore this plus-size navy blue blouse and can't express our love for it enough. Let's dive into why it's so charming - it's made with sheer fabric, has a beautiful marble print, ruffle sleeves, split neck, and double-layer detailing. With this blouse, it's effortless to create a chic look for your errand day.
❤️3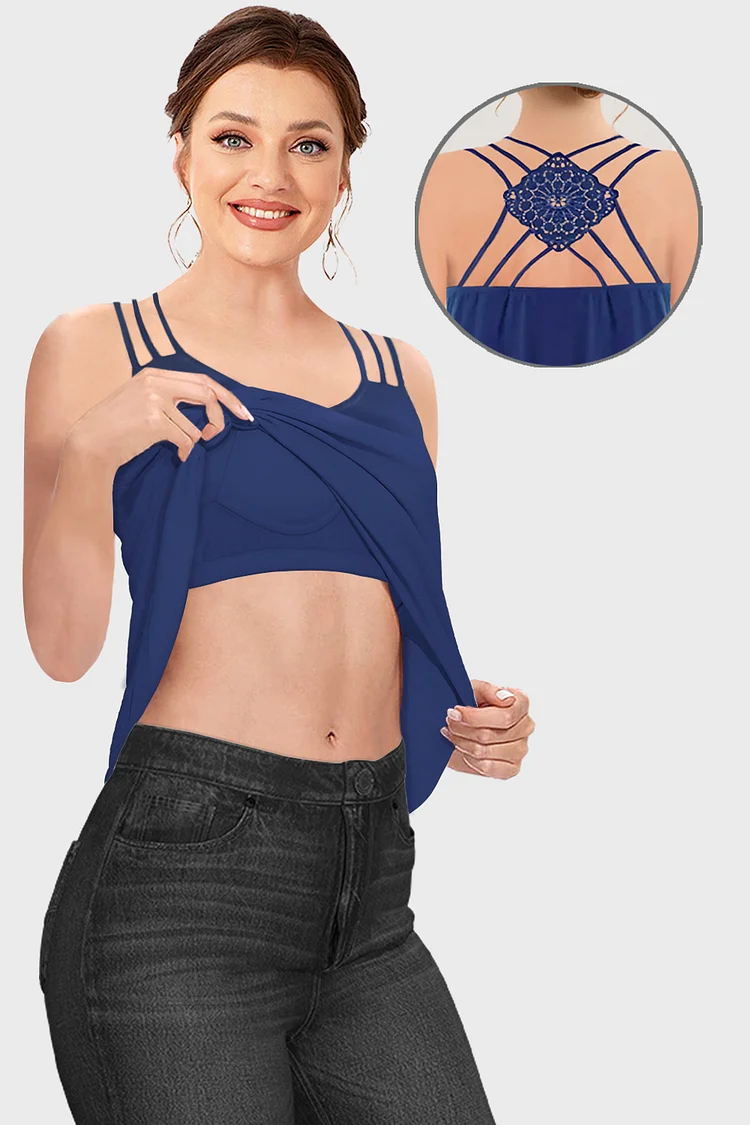 BUY IT NOW ! $18.99 (Save $3.00)
This plus size cami with a built-in bra deserves our attention. It perfectly blends practicality and style. The shelf bra provides excellent support to create a well-rounded, proportionate and lifted look for your bust, ensuring that everything stays in place during your errands activity. The cami also features delicate lace stitching and spaghetti straps, adding to its aesthetic appeal.
❤️4
(Brown / Green)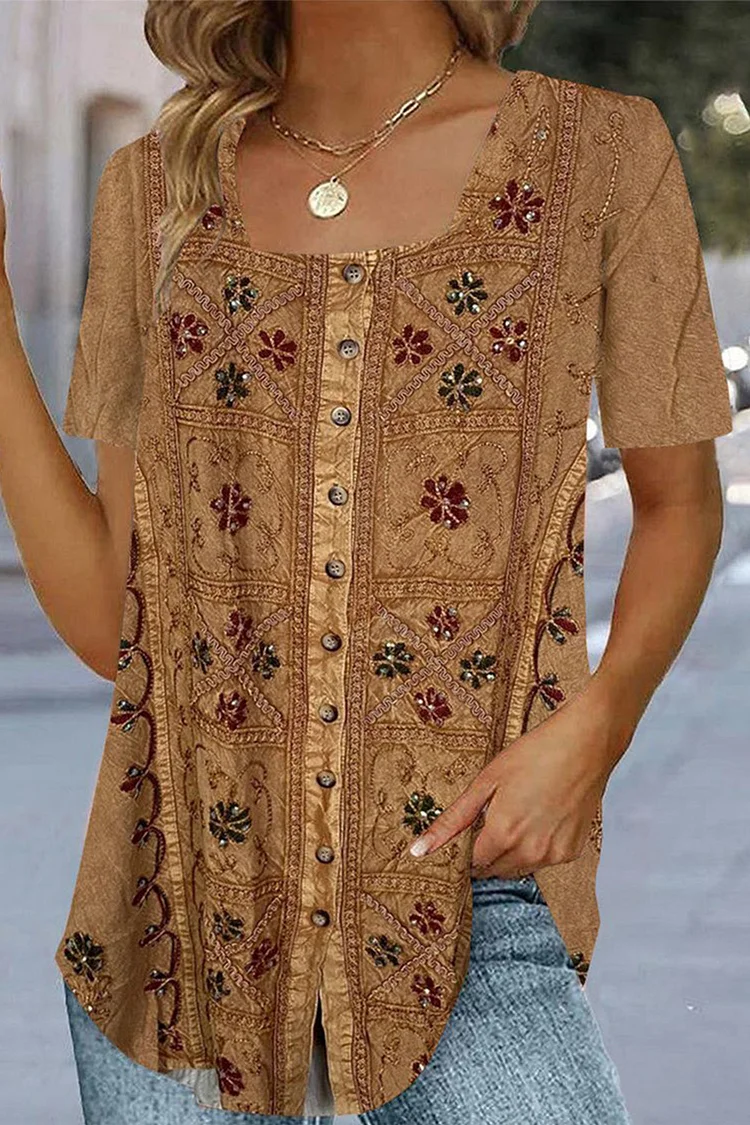 BUY IT NOW ! $17.99 (Save $4.00)
If you're looking for an errand-ready piece that showcases your unique style, the plus size brown blouse is the way to go. Its square neck can visually elongate your neck and show off your charming collarbones. What we love most about this blouse is the tribal print that exudes a retro vibe, making it stand out from the crowd.
❤️5
(Blue / Purple)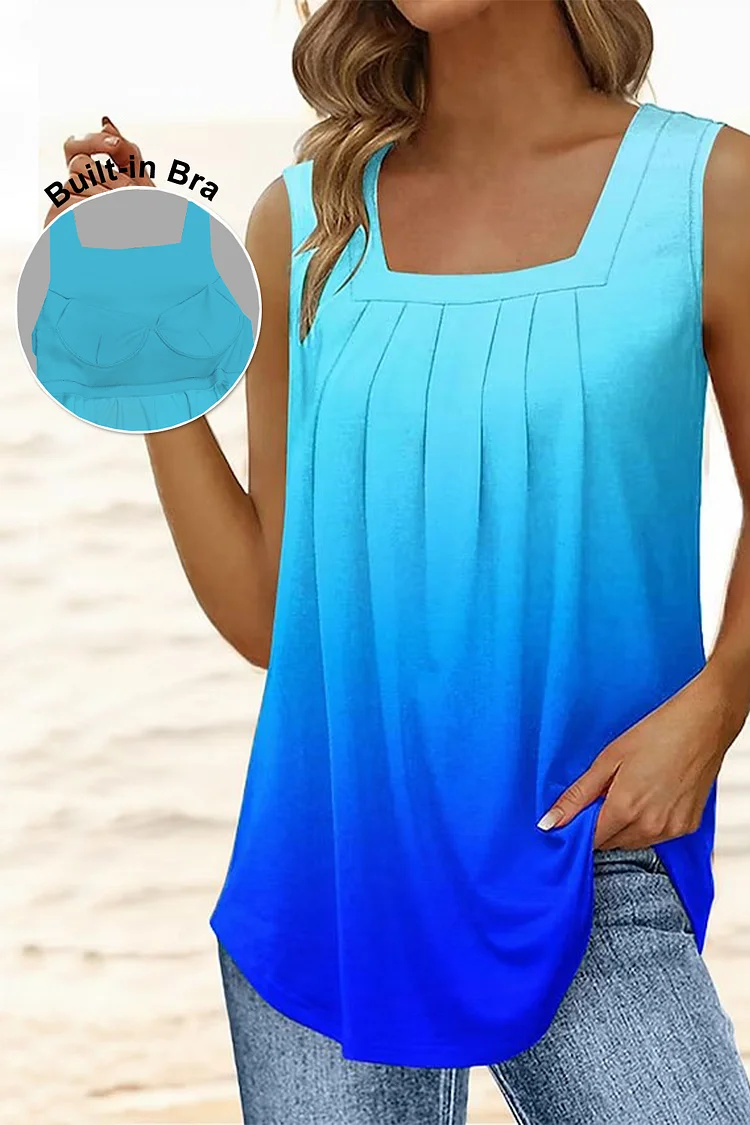 BUY IT NOW ! $18.99 (Save $3.00)
If the previous cami with a built-in bra isn't your style, consider this plus-size tank top that also comes with a shelf bra to provide ample support, giving your breasts a fuller and perkier look. The gradient and fold designs of the top add visual interest and create a stunning errands-ready look that's sure to turn heads.
❤️6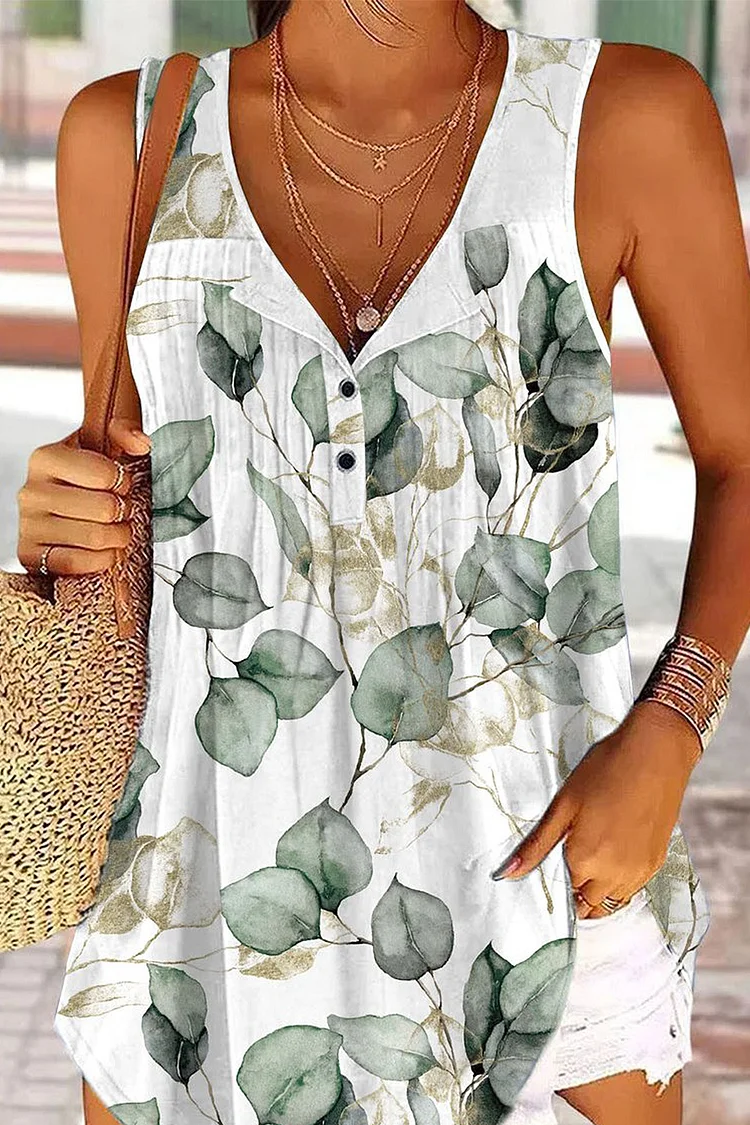 BUY IT NOW ! $21.99 (Save $4.00)
As temperatures continue to soar, wearing thick fabrics while running errands can be unbearable. In such a case, opting for this plus-size cotton and linen tank top with a plant print, fold, and button detailing can be a wise choice as it helps you stay cool and comfortable. The tank top's A-line silhouette balances out your figure, creating a streamlined and flattering look that's ideal for any errand day.
❤️7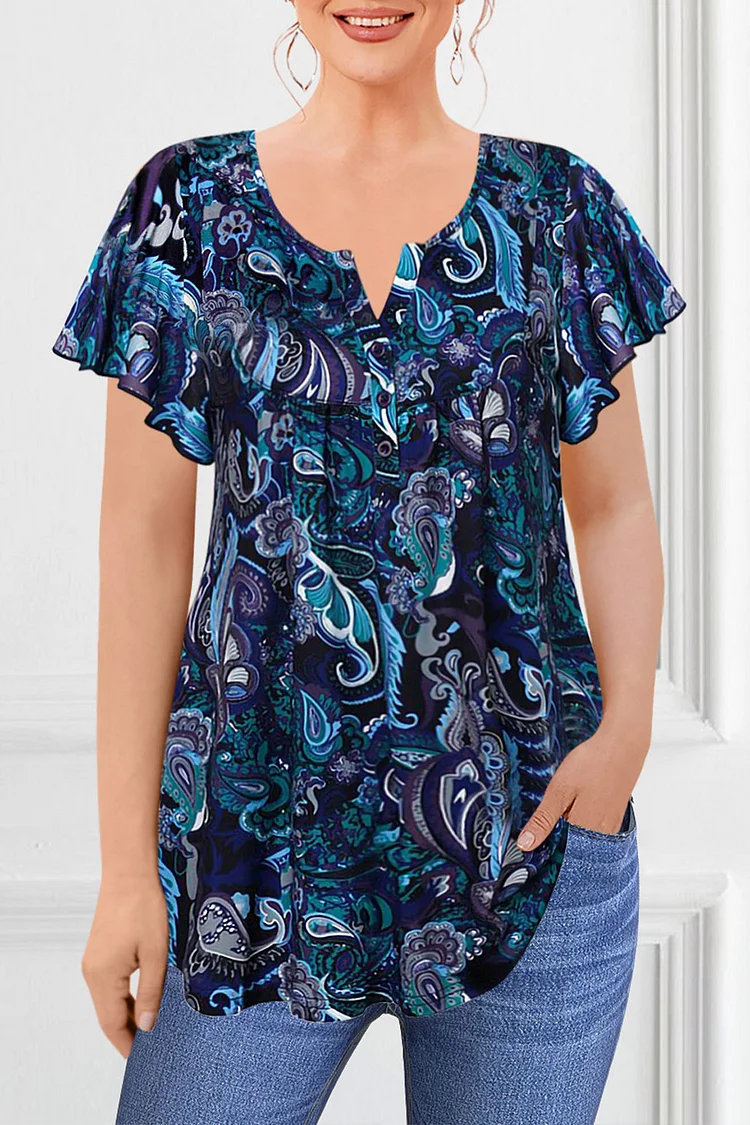 BUY IT NOW ! $26.99 (Save $10.00)
You'll never get bored of wearing this plus size casual blouse for your busy errands day! What makes the blouse truly special is the paisley print that infuses it with a vintage and bohemian feel. The exquisite ruffle sleeves, flattering silhouette, and neckline that accentuate your neck and collarbones are additional perks that make this blouse a must-have staple in your summer wardrobe.
❤️8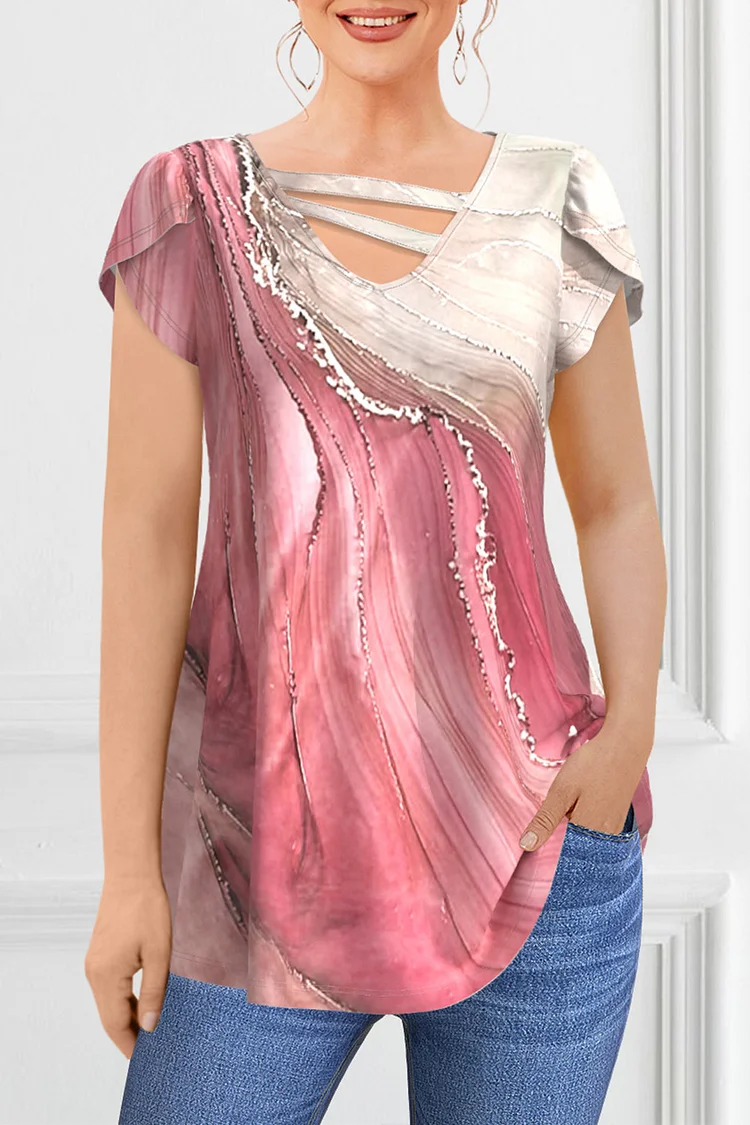 BUY IT NOW ! $22.99 (Save $5.00)
To take your errands look to the next level, investing in this plus-size pink blouse is a must. The lightweight material allows for airflow and keeps you feeling fresh and comfortable throughout your errands. The marble print adds texture and eye-catching elements to the top, while the petal sleeves and hollow-out detailing enhance its fashion appeal.
FAQs
What Kind of Bottoms Should I Wear for Running Errands?
Comfort is key when choosing the best bottoms for running errands. While leggings, skirts, shorts, and jeans are all appropriate choices, it's critical to carefully consider the fabric and silhouette. We recommend opting for bottoms with soft, flexible material so that your legs can move freely and comfortably.
How to Accessorize with My Errands Outfit?
When it comes to accessorizing your errand outfit, adding a crossbody bag can be a practical choice. It frees up your hands and gives your overall look a fashionable touch.
Can I Wear a Dress for Running Errands?
Definitely, but it's essential to choose a short dress with a relaxed silhouette when running errands. Long dresses and bodycon dresses can be inconvenient, making it difficult to move around and complete tasks efficiently.